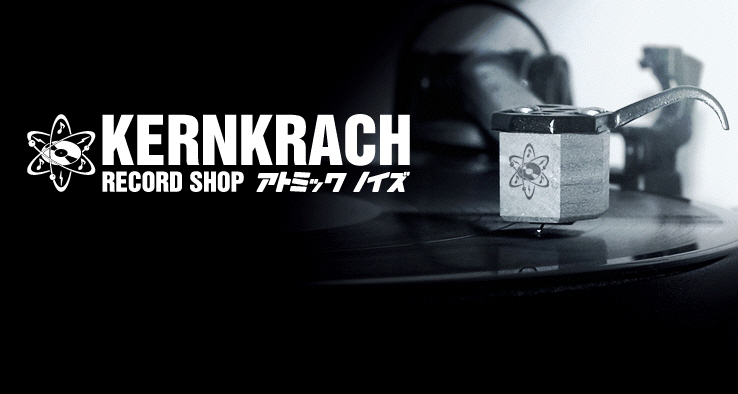 Willkommen im Kernkrach-Shop!
Wir bieten hier neben unseren eigenen Veröffentlichungen auch solche befreundeter Labels aus dem Elektro-Bereich an.
Außerdem haben wir verschiedene Raritäten aus den 80er Jahren im Angebot.
Ergänzt wird unserer Shop durch einige Punk-Veröffentlichungen.
Viel Spaß beim Stöbern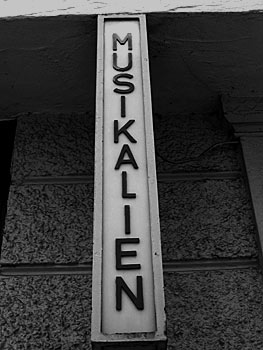 Neuerscheinungen demnächst hier/coming soon:

Central Unit - Top Trans (LP/Winter)
Secret - s/t (LP/Winter)
BEF - Music for Listening to (LP/Winter)
White Horse - The Revenent Gospels (3x7inch/Winter)
High - Functioning Flesh (EP/Winter)
Epic Dreams - In The Cold Light Of Day (LP/Winter)
Parade Ground - A Room With A View (LP/Winter)
Seppuku - 1985-1986 Compilation (LP/Winter)
Mecano-Un - LTD Present (LP/Winter)
P1/E - s/t (MC/Winter)
Frederic Mirage - Timemachine (LP/Winter)
Xeno & Oaklander - Par Avion (LP/Winter)
Mittagspause - s/t (LP/Winter)
Tannhäuser Gate - Obsession (12inch/Winter)
Contingent - Homme Sauvage (7inch/Winter)
Delos - s/t (LP/March-April)
Casino Shanghai - L´Action Minimal (12inch/Winter)
Equinoxious - Cosmodromo (LP/Winter)
Ruble Gang - War Machine (LP/Winter)
Adan & Ilse - Cold Flesh (12inch/Winter)
Etage Neun - Once (LP/November)
Electric Youth - Innerworld (LP/Winter)
Mynationshit/We Are The Hunters - Split (12inch/Winter)
Autoprotrait - s/t (MC/December)
Animal Bodies - The Killing Scene (LP/MC/Winter)
Selofan - Tristesse (LP/February)
Lebanon Hanover - Besides The Abyss (LP/February)
Silent EM - s/t (7inch/March)
Super Girl & Romantic Boys - Stop! Klatka (MLP/December)
Creeper - Creeper (LP/December)
All Your Sisters - Modern failures (LP/December)
Liz & Laszlo - Rien á Paris (7inch/December)
Fam.Hesselbach - Froh sein (2xLP/February)
Niveau Null - s/t (LP/February)
Das Ding - Whiy Is My Life So Boring? (LP/December)
Accident7 - Journal Nocturne (LP&7inch/March)
Die Form - Die Puppe (LP/January)
Psychic TV - Alien Be-In Remix (12inch/January)
Nu Sound II Crew/Magnus II - Split (LP/January)
S.M.Nurse - Hometape Recordings 1981-83 (LP/January)
Fernado Gallego - Maquinismo Operatorio 1984-86 (LP/January)



!next up-date Sunday, 04.January!

(Shop closed 24.December - 04.January!!!)


coming soon:
SUPER GIRL & ROMANTIC BOYS - Stop! Klatka MLP (hertz042)
Information here:
http://muzyka.onet.pl/alternatywa/super-girl-romantic-boys-stop-klatka-posluchaj-calej-plyty-na-www-muzyka-onet-pl/x4d4p
KernKrach Festival 2015:
21 March - Bielefeld (D)
Bands: 80ies Surprise Band (D), :KRAKOW: (SWE), Lichtblick (D), Colouroid (SWE)
Location: Movie (direct at Central Station)
open: 6.00 pm
start: 7.30 pm
out now:

Epic Dreams - Kein Paradies 7inch (hertz041)
Urban Art Of Berlin City - Calendar 2015 (hertz7777) LAST COPIES!

lim. edition of 20 copies! Send email to: kernkrach@gmail.com
ONLY SEPARATE SHIPPING! NO ORDER AT THIS SHOP!
still hot:
Soundlego - Draussen LP (hertz040)
V.A.- Sie hat Schenkel wie Godzilla LP (hertz038)
Dada Pogrom - Watford Underground 7inch (FKK20)
Fröhliche Eiszeit - Im Luftschutzkeller, im Büro, in der Fabrik und zu Hause LP
(krach025)
Adam Berces - Jönökip 7inch (FKK20)
Corps Noir - Immer neu 7inch (last copies!)
(FKK17)
Agora Phobia - Tonight 7inch
(krach026)


TIPP:
*** Memorex - Tape One MC ***
*** Ferdinand Cärclash - Find Your Heart 10inch ***
NEW IN STOCK: C-60/C-90/C-120 Audio-Cassettes (TDK/SONY)


=> radikal reduziert auf/ very special offer for!!!
=> viele Platten & CD´s / a lot of records & CD´s!!!



last arrivals (hot):
Memorex - Tape One MC
Ferdinand Cärclash - Find Your Heart 10inch
Le Cliché - Consumer Behaviour LP
Molly Nilsson - Sex 7inch
Pink Fink - Frightened Love 7inch
Bal Paré - Early Recordings LP
Selofan - s/t 7inch
Modern Witch - Babylon LP
Adan & Ilse - Tombé Pour La France 7inch
Mixed Feelings - Remnants LP
Billy Idol - Kings & Queens Of The Underground 2xLP
K-Bereit - A Forest 7inch
AG Geige - Trickbeat 7inch
TZII - Sand Haert Rage 12inch
Thomas Janitzky - Nothing Is Said 7inch

arrivals (last week):
Isolierband - Kontrolle 7inch
Martial Canterel - Gyors, Lassú LP
Björn Peng - Dark Rave LP
RestBrigade - Thanks A Lot 12inch
V.A.- Not So Cold-A Warm Wave Compilation MC
André De Saint-Obin - Sound On Sound LP
V.A.- Kein Kiel LP
Multiple Man - Persuasion 12inch
V.A.- Insane 80s CD
Kit N C.L.A.W.S. - Desertofsameness 12inch
Embers - Kout EP 12inch
Former Descent - Tough Love International 12inch
Back in stock:

Froe Char - Fossils LP
Merci La Nuit - Merci La Nuit LP
Night Sins - New Grave LP
Minuit Machine - Live & Destroy LP
TRES - inTRESsant LP






newsnewsnewsnewsnewsnewsnewsnewsnewsnewsnewsnewsnewsnews:

order more than 50 Euro = 1x 7inch or MCD for free!
order more than 100 Euro = 1x LP or CD for free
(we choose from!)