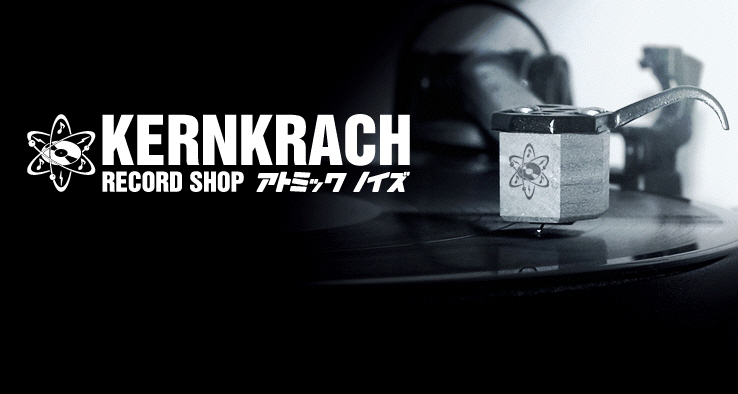 Willkommen im Kernkrach-Shop!
Wir bieten hier neben unseren eigenen Veröffentlichungen auch solche befreundeter Labels aus dem Elektro-Bereich an.
Außerdem haben wir verschiedene Raritäten aus den 80er Jahren im Angebot.
Ergänzt wird unserer Shop durch einige Punk-Veröffentlichungen.
Viel Spaß beim Stöbern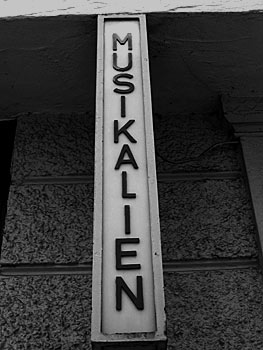 !next up-date Sunday, 17.December!


out 17 December:
Kernkrach-Weihnachtsplatte/Kernkrach-Christmas record!!!

UFO Hawaii / Fred & Luna - Zeichen der Zeit (A Tribut to Knusperkeks) Single / 200 copies - first 50 in an special cookie jar with handmade cookies
soon:

Equinoxious - 2. LP (hertz049) = 2018
Silent Signals - Infiltration Of Love LP (hertz052) = 2018



out now:
DELOS - Microcosmos LP (hertz048) !!! NEW SLEEVES !!!
lim. edition 350 copies, silver-black marbled vinyl, hand numbered, insert
still hot:
Staltrad - s/t LP (hertz046)
Tata Technikk - Blaskertel Flakka 7inch (hertz047)
Dada Pogrom - Kolophonium LP (hertz045)
Messieurs Bricolage - Tool Box LP (hertz044)
Phase 101 - Durch die Ohren ins Gehirn LP (krach028)
Last copies!


TIPP:
*** Frio Y Vacio - Frio Y Vacio LP ***
*** V.A.- X-Mas Card From Other Space LP ***


=> Über weitere 100 Tonträger radikal reduziert! very special offer for another 100 records/tapes!!!




last arrivals (hot):
Frio Y Vacio - Frio Y Vacio LP
V.A- X-Mas Card From Other Space LP
Group A - Group A 12inch
Sam De La Rosa - Earth Wart EP
We Are Hunters/Mynationshit - We Are Hunters & Mynationshit LP
Das Blaue Palais - Opel Kadett 7inch
Cats TV - Norden 10inch

last arrivals (last week):
V.A.- Electrivied Bodies LP
DAF Box Set 4xLP & 7inch
5x Cassette Package Minimal/Synth/Wave/Industrial/Punk NEW (Offer Of The Week!)
Back in stock:
Keine Ahnung - Keine Ahnung LP
Police Des Moeurs - Dedales LP
Nacht´Raum - Nacht´Raum LP
Qual - Sable LP
Qual - Cupio Dissolvi 12inch
Distance - Distance 12inch

Soon:

Thot - Fleuve LP (December)
Supernova 1006 - Unique World LP (December)
Pink Fink -s/t LP (December)
Material Canterel - At The Sea LP (December)
Drab Majesty - Oak Wood 7inch (December)
Das Blaue Palais - Härte 10 12inch (December)
Alexander Zwo - s/t 2xLP (December)
Velevett Kills - Mischivous Urges 12inch (December)
Odos 55 - 1-LP (December)
V.A.- The Dark Side Mixes (December)
Boy Harsher - 2.press 12inch (December)
Blind Delon - Edouard Remixed 12inch (December)
Velevet Kills - Mischievous Urges 12inch (December)
V.A.- Bekannt & Beliebt LP (2018)

and many more!




newsnewsnewsnewsnewsnewsnewsnewsnewsnewsnewsnewsnewsnews:

order more than 50 Euro = 1x 7inch or MCD for free!
order more than 100 Euro = 1x LP or CD for free
(we choose from!)