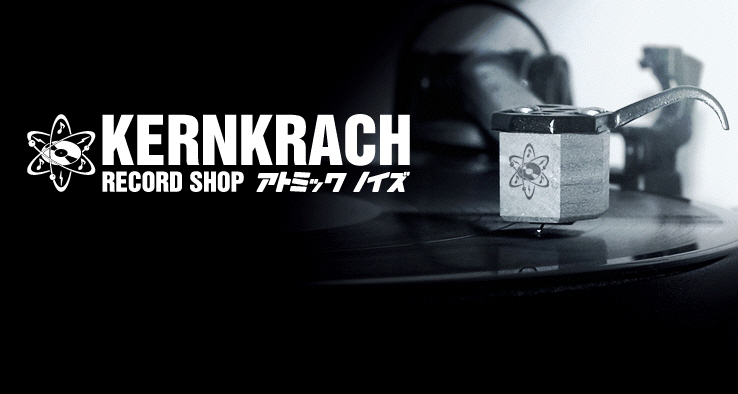 Willkommen im Kernkrach-Shop!
Wir bieten hier neben unseren eigenen Veröffentlichungen auch solche befreundeter Labels aus dem Elektro-Bereich an.
Außerdem haben wir verschiedene Raritäten aus den 80er Jahren im Angebot.
Ergänzt wird unserer Shop durch einige Punk-Veröffentlichungen.
Viel Spaß beim Stöbern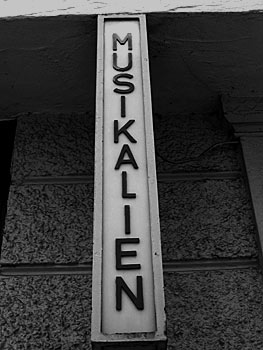 Neuerscheinungen demnächst hier/coming soon:

Delos - s/t (LP/Winter)
Ruble Gang - War Machine (LP/Winter)
Electric Youth - Innerworld (LP/Winter)
Accident7 - Journal Nocturne (LP&7inch/Winter)
Essaie Pas - Demain Est Une Autre Nuit (LP/Summer)
Black Pond - Chasms (12inch/Summer)
V.A.- Klangfarbe - G.D.R Tape Music 1983-87 (2xLP/Summer)
Code Electro - Wolf (LP/June)




!next up-date Monday, 03.October!
we are on vacation 16.september to 30.september:
shop closed!!! = NO mails, NO shipping!!!
out now:
STALTRAD - s/t LP (hertz046)
lim. edition 300 copies, black vinyl 180gr., rusty silk-screend, hand numbered, insert & art
still hot:
Tata Technikk - Blaskertel Flakka 7inch
V.A.- Sie hat Schenkel wie Godzilla LP (hertz038)
Dada Pogrom - Kolophonium LP (hertz045)
Messieurs Bricolage - Tool Box LP (hertz044)



TIPP:
*** Synths Versus Me - <1987> LP***
*** Schwund - Gedankenüberfall MC***



=> radikal reduziert auf/ very special offer for!!!
=> viele Platten & CD´s / a lot of records & CD´s!!!




last arrivals (hot):
Synths Versus Me - <1987> LP
Schwund - Gedankenüberfall MC
Faten Kanaan - The Botanist & The Archaeologist LP
Totgeglaubt - Neubeginn LP
Flash Zero - Conspiracy LP
Roberto Auser - Faceless Future LP
Yass - Thingsthatmighthavebeen LP
Utroid - The Movement 12inch
Monocorpse - Cease To Exist 12inch

arrivals (last week):
Rosi - Grey City Life LP
Staltrad - Toner Fran Det Stora Alvaret MC
Spatial Relation - Thoughtcrime MC
Low Factor - Lecons Du Tonnerre LP
Amputacija Ruke - Svuda Oko Nas... MC
Pastfuture/Sine City - Different Places MC
Pascal Wathelet - Yxos 7inch
Cold Grey Rain - Complexites Humaines MC
Nothing. Excisted. - No Future MC
Replicanti - Smoke Mistress MC
Back in stock:

Peine Perdue - Nuit Blanche LP
Isolierband - Keine Gnade 7inch
Neue Strassen - Landschaften und Maschinen MC
Staccato Du Mal - Labios Tremulos LP&7inch
V.A.- Kassettentriebtäter Vol.1 MC
Winter Severity Index - Human Taxonomy LP
Equinoxious - Cosmodromo LP










newsnewsnewsnewsnewsnewsnewsnewsnewsnewsnewsnewsnewsnews:

order more than 50 Euro = 1x 7inch or MCD for free!
order more than 100 Euro = 1x LP or CD for free
(we choose from!)