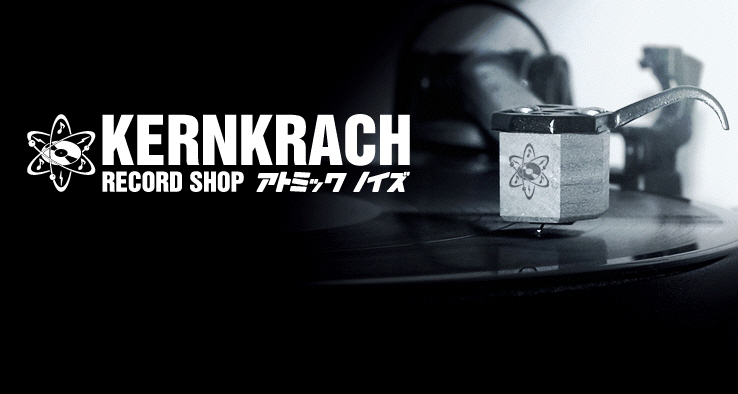 Willkommen im Kernkrach-Shop!
Wir bieten hier neben unseren eigenen Veröffentlichungen auch solche befreundeter Labels aus dem Elektro-Bereich an.
Außerdem haben wir verschiedene Raritäten aus den 80er Jahren im Angebot.
Ergänzt wird unserer Shop durch einige Punk-Veröffentlichungen.
Viel Spaß beim Stöbern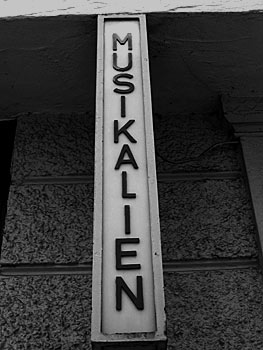 KERNKRACH FESTIVAL:
4.November 2017
HOT Warendorf/Westfalen (GER)
open: 6pm
live on stage:
KINDER AUS ASBEST (SWE)
DELOS (GER)
THE BERNIE & THE JÖRGI (GER)
& special guests
& Party with TANJA E. (GER)
!next up-date Sunday, 29.October!
soon:

Equinoxious - 2. LP (hertz049) = 2018
Delos - Micro Cosmos LP (hertz0048) = November
Silent Signals - Infiltration Of Love LP (hertz052) = 2018



out now:
Werner Karloff/Tata Technikk - Split EP (hertz055) !!!
lim. edition 300 copies, black vinyl, hand numbered, insert
still hot:
Staltrad - s/t LP (hertz046)
Tata Technikk - Blaskertel Flakka 7inch (hertz047)
Dada Pogrom - Kolophonium LP (hertz045)
Messieurs Bricolage - Tool Box LP (hertz044)
Phase 101 - Durch die Ohren ins Gehirn LP (krach028)
Last copies!


TIPP:
*** V.A.- Stuttgart brennt vor Langeweile 2xLP ***
*** Stacian - Person L LP ***
=> Über weitere 100 Tonträger radikal reduziert! very special offer for another 100 records/tapes!!!




last arrivals (hot):
V.A.- Stuttgart brennt vor Langeweile 2xLP
Stacian - Person L LP
V.A.- Whispering Trees LP
Phase Fatale - Redeemer LP
Group Rhoda - Wilderless LP
Sarin - Psychic Stress LP
Staatseinde - Neue Zyklus 12inch
Patrick Cowley - Afternooners 2xLP
Garcon Taupe - The White Spider 12inch
LCN - Autonomie 12inch
Savage Grounds - Area Of Violence 12inch
X-112 - Der KGB 7inch
F.A.K. - Grusslos LP
Lunapark - Gefangene Vögel LP

last arrivals (last week):
Hyboid - Wired At Heart 2x12inch
Patience - White Of An Eye 7inch
Ordnungsamt Et La Politesse - Ameisen & Politik LP
Regis - Live In N.Y.C 12inch
Back in stock:
Drab Majesty The Demonstration LP
Carol - Breakdown 7inch
Trümmerfrauen - Trümmerfrauen LP
Alive She Died - Vica Voce & Unrealeased Tracks LP

Soon:

Glass Apple Bonzai - In The Dark LP (October)
Hante. - Between Hope And Danger LP (October)
The Electronic Circus - Direct Lines 7inch (October)
Delos - Micro Cosmos LP (November)
Thot - Fleuve LP (October)
Supernova 1006 - Unique World LP (October)
Pink Fink -s/t LP (November)
Material Canterel - At The Sea LP (November)
Drab Majesty - Oak Wood 7inch (October)
Das Blaue Palais - Opel Kadett 7inch (October)
Das Blaue Palais - Härte 10 12inch (October)
Alexander Zwo - s/t 2xLP (October)
Data - Could You Find Your Analog Mind? LP (November)
Velevett Kills - Mischivous Urges 12inch (October)
Dendö Marionette - s/t LP (November)




newsnewsnewsnewsnewsnewsnewsnewsnewsnewsnewsnewsnewsnews:

order more than 50 Euro = 1x 7inch or MCD for free!
order more than 100 Euro = 1x LP or CD for free
(we choose from!)