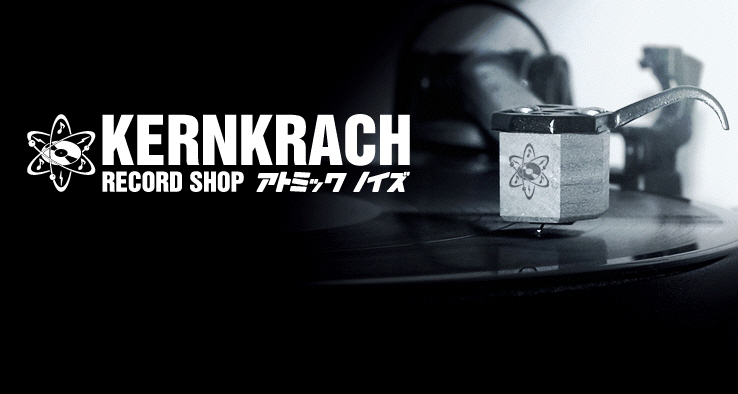 Willkommen im Kernkrach-Shop!
Wir bieten hier neben unseren eigenen Veröffentlichungen auch solche befreundeter Labels aus dem Elektro-Bereich an.
Außerdem haben wir verschiedene Raritäten aus den 80er Jahren im Angebot.
Ergänzt wird unserer Shop durch einige Punk-Veröffentlichungen.
Viel Spaß beim Stöbern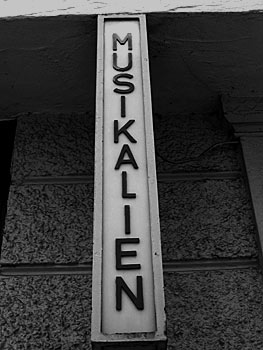 Neuerscheinungen demnächst hier/coming soon:

Central Unit - Top Trans (LP/Winter)
Secret - s/t (LP/Winter)
BEF - Music for Listening to (LP/Winter)
White Horse - The Revenent Gospels (3x7inch/Winter)
High - Functioning Flesh (EP/Winter)
Epic Dreams - In The Cold Light Of Day (LP/Winter)
Parade Ground - A Room With A View (LP/Winter)
Mecano-Un - LTD Present (LP/Winter)
Frederic Mirage - Timemachine (LP/Winter)
Xeno & Oaklander - Par Avion (LP/Winter)
Tannhäuser Gate - Obsession (12inch/Winter)
Contingent - Homme Sauvage (7inch/Winter)
Delos - s/t (LP/March-April)
Casino Shanghai - L´Action Minimal (12inch/Winter)
Ruble Gang - War Machine (LP/Winter)
Electric Youth - Innerworld (LP/Winter)
Mynationshit/We Are The Hunters - Split (12inch/Winter)
Animal Bodies - The Killing Scene (LP/MC/Winter)
Selofan - Tristesse (LP/February)
Lebanon Hanover - Besides The Abyss (LP/February)
Silent EM/Ortrotasce - Common Loss (LP/February)
Das Ding - Whiy Is My Life So Boring? (LP/Winter)
Accident7 - Journal Nocturne (LP&7inch/March)
Dada Pogrom - s/t (LP/May)
June - Dominion (LP/February)
Isolierband - s/t (10inch/Summer)
Neue Strassen - Landschaften und Maschinen (MC/February)
Johnny Couteau - From The Infamous Mind Of A Psychoactive Runner (MC/February)
Nina Belief - Feel The Feast (7inch/February)
Van Kaye & Ignit - Slight Delay (2xLP/March)
Marie Davidson - Un Autre Voyage (LP/February)
Portion Control - I Staggered Mentally (LP/February)
Faithless 50 - s/t (7inch/April)
Koumpotripes A.E - Recordings 1981-84 (LP/February)
Blip Blop - Noll Fyra Arton (LP/April)
Operation Blue Eyes - Sound Of Breaking Glass (LP/April)
Sine City - Such Fragile Things We Are (LP/April)
Momentform - Momentform (MLP/February)
Momentform - Grave (12inch/February)
Police Des Moeurs - Ceux Qui Restent (LP/April)
Bene Gesserit - The Record Store Day EP (7inch/April)
Peine Perdue - Disparitions (LP/March)
Kitty - s/t (LP/March)
Distel - Nord (7inch/March-April)
Daybed - Weird Sailing (LP/March-April)
Veil Of Light - Head/Blood/Chest (LP/March-April)
Der Wahre Heino - Deutschland (7inch/February)
Unhappy Birthday - Sirup (LP/February)
ImiAfan/Zaciatok - Lower (12inch/February)
Philippe Laurent - Mithra (12inch/April)
Oppenheimer MKII - Line Of Sight (LP/April)
Weird Candle - Regeneration (LP/March)
V.A.- Not So Cold Vol.2 (MC/March)
System - s7T (7inch/March)
ME-109/TV WAR - s/t (3xLP Box/April)
V.A.- Jubilee Jamboree (2xLP/February)
Yus Yus - Symbols Of Death (12inch/April)
Lena Platonos - Gallop (LP/April)
Moral - ...and Life is (LP/April)



!next up-date Sunday, 02.March!



coming soon:
DADA POGROM - s/t LP (hertz045)

KernKrach Festival 2015:
21 March - Bielefeld (D)
Bands: 80ies Surprise Band (D), :KRAKOW: (SWE), Lichtblick (D), Colouroid (SWE)
Location: Movie (direct at Central Station)
open: 6.00 pm
start: 7.30 pm
out now:

Super Girl & Romantic Boys - Stop! KLatka (hertz042)
still hot:
Soundlego - Draussen LP (hertz040)
V.A.- Sie hat Schenkel wie Godzilla LP (hertz038)
Dada Pogrom - Watford Underground 7inch (FKK20)
Fröhliche Eiszeit - Im Luftschutzkeller, im Büro, in der Fabrik und zu Hause LP
(krach025)
Adam Berces - Jönökip 7inch (FKK20)
Agora Phobia - Tonight 7inch
(krach026)


TIPP:
*** Thierry Meyer - Paradoxe 7inch ***


NEW IN STOCK: C-60/C-90/C-120 Audio-Cassettes (TDK/SONY)


=> radikal reduziert auf/ very special offer for!!!
=> viele Platten & CD´s / a lot of records & CD´s!!!



last arrivals (hot):
Thierry Meyer - Paradoxe 7inch
Familie Hesselbach - Froh zu sein 2xLP
Mittagspause - s/t LP

arrivals (last week):
Creeper - Creeper LP
Adan & Ilse - Cold Flesh 12inch
The Force Dimension - MM020 LP
Brausepöter . Selbstauslöser LP & CD
Niveau Null - s/t LP
Kord - Absence Of Fear 12inch
Vitor Hublot - Aller Simple 12inch (orig.1983!)
Vitor Hublot - 185 Millions De Francophones Et Moi LP (orig.1986!)
Vitor Hublot - La P´itte Gayole 7inch (orig.1985!)
Vitor Hublot - Piron N´Veut Nin Dinser 7inch (orig.1985!)
Vitor Hublot - La Mauvaise Reputation 7inch (orig.1989!)
Die Klopferbande - Bessere Zeiten LP (orig.1982!)
Die Klopferbande - ...und doch so bezaubernd LP (orig.1981!)
Die Klopferbande - Paranoid Kinder LP (orig.1989!)
Back in stock:

Seppuku - 1985-86 Compilation LP & 7inch
Plastic Planet - Hard Working People LP
Selofan - s/t 7inch
Atomkrieg - Erstschlag LP
Era Of Fear - Mizeria 7inch



newsnewsnewsnewsnewsnewsnewsnewsnewsnewsnewsnewsnewsnews:

order more than 50 Euro = 1x 7inch or MCD for free!
order more than 100 Euro = 1x LP or CD for free
(we choose from!)