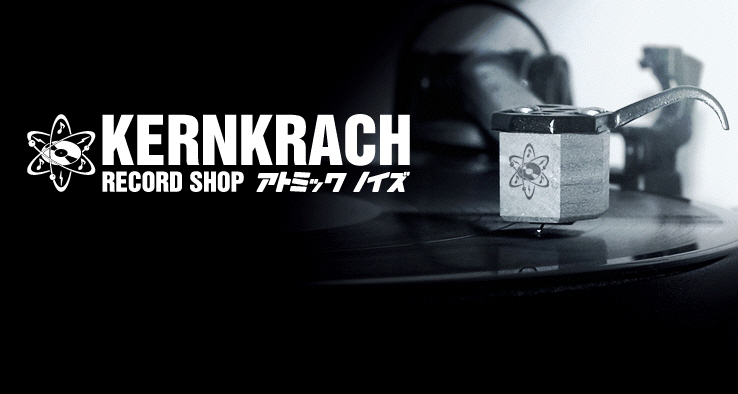 Willkommen im Kernkrach-Shop!
Wir bieten hier neben unseren eigenen Veröffentlichungen auch solche befreundeter Labels aus dem Elektro-Bereich an.
Außerdem haben wir verschiedene Raritäten aus den 80er Jahren im Angebot.
Ergänzt wird unserer Shop durch einige Punk-Veröffentlichungen.
Viel Spaß beim Stöbern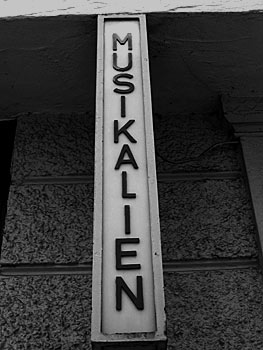 Neuerscheinungen demnächst hier/coming soon:

Central Unit - Top Trans (LP/Sumer)
Secret - s/t (LP/Summer)
BEF - Music for Listening to (LP/Summer)
White Horse - The Revenent Gospels (3x7inch/Summer)
High - Functioning Flesh (EP/Summer)
Epic Dreams - In The Cold Light Of Day (LP/Summer)
Parade Ground - A Room With A View (LP/Summer)
Mecano-Un - LTD Present (LP/Summer)
Frederic Mirage - Timemachine (LP/Summer)
Tannhäuser Gate - Obsession (12inch/Summer)
Contingent - Homme Sauvage (7inch/Summer)
Delos - s/t (LP/November)
Ruble Gang - War Machine (LP/Summer)
Electric Youth - Innerworld (LP/Summer)
Mynationshit/We Are The Hunters - Split (12inch/Summer)
Animal Bodies - The Killing Scene (LP/MC/Summer)
Das Ding - Whiy Is My Life So Boring? (LP/Summer)
Accident7 - Journal Nocturne (LP&7inch/Summer)
Isolierband - s/t (10inch/Summer)
Marie Davidson - Un Autre Voyage (LP/May)
Faceless 50 - s/t (7inch/Summer)
Police Des Moeurs - Ceux Qui Restent (LP/May)
Oppenheimer MKII - Line Of Sight (LP/May)
Weird Candle - Regeneration (LP/Summer)
V.A.- Not So Cold Vol.2 (MC/May)
ME-109/TV WAR - s/t (3xLP Box/May)
Yus Yus - Symbols Of Death (12inch/Summer)
Lena Platonos - Gallop (LP/Summer)
Pure Ground - The Arsonist (7inch/Summer)
Geometry Combat - Storm of Death (12inch/Summer)
L´Avenir - Etoiles (LP/Summer)
V.A.- Another Cold World (LP/Summer)
Boan - Mentiras (LP/May)
Tata Technikk - Blaskertel Flakka (7inch/May)
V.A.- Des Jeunes Gens Modernes Vol.2 (LP/May)
Guerre Froide - s/t (LP/Summer)
Afire Afire - s/t (EP/Summer)
Max Vincent - The Future Has Designed Us (LP/Summer)
Police Des Moeurs - Punk Tape (MC/May)
Doric - So Far So Near (10inch/May)
V.A.- Pas De Deux (LP/May)
Moloko - Moloko (LP/May)
Echo West - Pagan City Ghosts (CD/May)
Bruta Non Calculant - Instinct (CD/May)
Sally Dige - Hard To Please (LP/May)
Apostille - Powerless (LP/May)
V.A.- Synesthesia (2xLP/June)
U/V Light - Cenotaph (LP/June)
Froe Char - Foreigner Skin (MC/June)
Cellule 34 - s/t (MC/June)
TZII - Elagabalus & The Solar Cult (7inch/May)
Dolina - Four Crystall (7inch/May)
Alone - Coast (12inch/May)
Aviador Dro - Y Sus Obreros Especializados (2xLP/May)
ADN Ckrystall - Regroupage (LP&7inch/May-June)
Max Guld - For Enden Of Corridoren (LP/June)
Carlos Peron - Dirty Songs ( EP/June)
No More - A Rose Is A Rose (LP & 7inch/June)
Love In Cage - Mirage Post-Horizon (LP/May-June)
Sneaks - Gymnastics (LP/June)
Staatseinde - s/t (7inch/June)
Charles De Goal - Zigzag (7inch/June)
Animals & Men - Don´t Misbehave In The New Age (7inch/June)


Shop closed:
we are on vacation 29.May - 5.June
(NO shipping, NO emails !!!)


!next up-date Monday, 25.May!


NEWS:
- new: Up-Dates only mondays evening! (not sundays!)

- Shipping tuesdays & saturdays!

- if you want to reclaim vinyl/cassettes/CD´s contact the label please!
coming soon:
Tata Technikk - Blaskertel Flakka EP (hertz047)
Mängelexemplar - Heim und Garten LP (hertz046)
still hot:
Soundlego - Draussen LP (hertz040)
V.A.- Sie hat Schenkel wie Godzilla LP (hertz038)
Dada Pogrom - Watford Underground 7inch (FKK20/21)
Fröhliche Eiszeit - Im Luftschutzkeller, im Büro, in der Fabrik und zu Hause LP (last copies!) (krach025)
Adam Berces - Jönökip 7inch (FKK20)
Agora Phobia - Tonight 7inch (krach026)


TIPP:
*** Dada Pogrom - Kolophonium LP ***

NEW IN STOCK: C-60/C-90/C-120 Audio-Cassettes (TDK/SONY)


=> radikal reduziert auf/ very special offer for!!!
=> viele Platten & CD´s / a lot of records & CD´s!!!



last arrivals (hot):
Dada Pogrom - Kolophonium LP
System - 1981 7inch

arrivals (last week):
Joe Crow - Compulsion 12inch
Thomas Leer - Private Plane 12inch

Back in stock:

Automelodi - Surlendemains Acides LP
V.A.- Eternal Memories Vol.2 7inch
Poetica Grotesque - s/t LP
Etage Neun - Once LP
Lower Synth Department - Plaster Mould LP
Thierry Meyer - Paradoxe 7inch





newsnewsnewsnewsnewsnewsnewsnewsnewsnewsnewsnewsnewsnews:

order more than 50 Euro = 1x 7inch or MCD for free!
order more than 100 Euro = 1x LP or CD for free
(we choose from!)