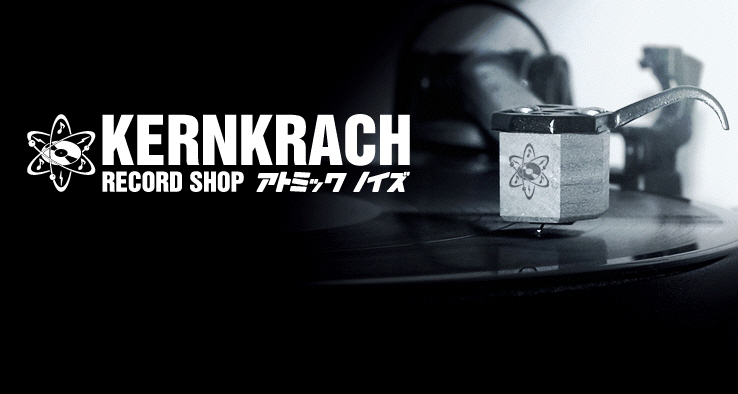 Willkommen im Kernkrach-Shop!
Wir bieten hier neben unseren eigenen Veröffentlichungen auch solche befreundeter Labels aus dem Elektro-Bereich an.
Außerdem haben wir verschiedene Raritäten aus den 80er Jahren im Angebot.
Ergänzt wird unserer Shop durch einige Punk-Veröffentlichungen.
Viel Spaß beim Stöbern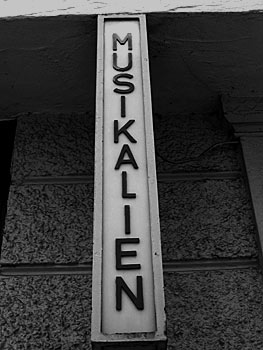 Neuerscheinungen demnächst hier/coming soon:

Central Unit - Top Trans (LP/Clan Destine Records/Summer)
Secret - s/t (LP/Medical Records/Summer)
BEF - Music for Listening to (LP/Medical Records/Summer)
White Horse - The Revenent Gospels (3x7inch/Weyrd Son Records/Summer)
High - Functioning Flesh (EP/Weyrd Son Records/Summer)
Automelodi - Surlendemains Acides (LP/Electric Voice Records/Summer?)
Epic Dreams - In The Cold Light Of Day (LP/Annalogue Records/Summer)
Parade Ground - A Room With A View (LP/Other Voices Records/Summer)
V.A.- Railroads In Juxtaposition (MC/Electric Voice Records/Summer)
This Is Head - Repition (7inch/Rundgang Records/Summer)
Seppuku - 1985-1986 Compilation (LP/Dödsdans Records/Summer)
Mecano-Un - LTD Present (LP/Out Of Print Records/Summer)
P1/E - s/t (MC/Mauerstadt/Summer)
Ferdinan Cärclash - Find Your Heart (EP/Infravox Records/Summer)
Frederic Mirage - Timemachine (LP/Private Records/Summer)
Nouvelle Phénomène - Glory Of Romance (LP/Other Voices Records/Summer)
Soundlego - Draussen (LP/Kernkrach/June)
Xeno & Oaklander - Par Avion (LP/Ghostly Records/Summer)
Mittagspause - s/t (LP/Trost Records/Summer)
Image Of Life - Last Letters From The Leper Colony (MC/Not-On-Label/June)
Pure Ground - Daylight (MC/Chonditic Sound/June)
TRESsant - s/t (LP/Dödsdans Rekords/July)
Pelotone - s/t (LP/Dödsdans Rekords/July)
Factice Factory - The White Days (LP/PlasticFrog Records/July)
Ambrose - Spanish Boomerang (LP/Visage Musique/July)
Kommando Zurück - Space From Out Of Back (Selfmade/August)
Kauserschnitt - s/t (7inch/Rotten Totten Records/July-August)
Deutsche Trinkerjugend - s/t (LP/Rotten Totten Records/August)
Winter Severity Index - On (2xLP/Stooge Records/July)
Soundburger - Brown (LP/Kollaps Records/July)
Agent Side Grinder & Dirk Ivens - Go (Bring It) Back (12inch/Kollaps Records/July)
Präsidium - s/t (7inch/Baran Records/August)
Void Vision - Sour (12inch/Mannequin Records/summer)
Molly Nilsson - Solo Paraiso-Summersongs (10inch/Night School Records/July)
23rd Underpass - Real Life (2xLP/Annalogue Records/September)
Final Program - Robots, Rockets, Radiation (LP/Annalogue Records/September)
Vogue - Sahara (12inch/Annalogue Records/September)
Vam Cyborg - Actos De Maldad/Radioactividad (12inch/Domestica Records/August)
V.A.- Domestic Landscape (LP/Domestica Records/August)
Richard H.Kirk - Never Loose Your Shadow (12inch/Minimal Wave Records/August)
Solitude FX - sfx (LP/Enfant Terrible Records/August)
Tannhäuser Gate - Obsession (12inch/Goiiland Records/August)
V.A.- Doormiddengezaagd (MC/Tear Apart Tapes/August)
Luminance - Icons And Dead Fears (LP/Private Press./August)
V.A.- Metamorphosia (LP/Phantasma Disque Records/August)
Opera Multi Steel - s/t (EP/Dark Entries Records/August)
Kilian Camera - Uno (LP/Dark Entries Records/September)
impLOG - Holland Tunnel Dive (12inch/Dark Entries Records/September)


!next up-date 03.August!
coming soon:
Soundlego - Draussen LP (hertz040)

out now:
MONSTER APPARAT - APPARAT! 10inch (hertz039) (L A S T C O P I E S !!!)

still hot:
V.A.- Sie hat Schenkel wie Godzilla LP (hertz038)
Dada Pogrom - Watford Underground 7inch (FKK20)Mängelexemplar - Freizeit & Technik LP (hertz036) last copies!
Fröhliche Eiszeit - Im Luftschutzkeller, im Büro, in der Fabrik und zu Hause LP
(krach025)
Adam Berces - Jönökip 7inch (FKK20)
Corps Noir - Immer neu 7inch (last copies!)
(FKK17)
Agora Phobia - Tonight 7inch
(krach026)


TIPP:
*** Luminance - Obsession 7inch ***

*** SwedtIT feat. Richard Flow - Lost And Found 12inch ***
NEW IN STOCK: C-60/C-90/C-120 Audio-Cassettes (TDK/SONY)


=> radikal reduziert auf/ very special offer for!!!
=> viele Platten & CD´s / a lot of records & CD´s!!!


last arrivals (hot):
Luminance - Obsession 7inch
SwedtIT feat. Richard Flow - Lost And Found 12inch
Koban - Vide 12inch/MLP
Trickbeat - Necrosynth LP
Keluar - Vitreum 12inch
V.A.- Dazzling Malicious/Ahnst Anders/Contagious Orgasm/Hopital LP
Trickbeat - Nena Menstrationsbrigade LP

arrivals (last week):
Monster Apparat - Apparat! 10inch
Xymox - Subsequent Pleasures LP
Kline Coma Xero - s/t LP
Asmodaeus - Lies And Kogic LP
77tm - Spam LP
Soft Metals - Lenses Remixes LP
Severed Heads - City Slab Horror LP
Alles - Post MC
Total Control - Paraoid Video 7inch
Severed Heads - Since The Accident LP
Executive Slacks - s/t LP
Severed Heads - Dead Eyes Opened 12inch
Halsabschneider - Havelmusik 1982-84 LP

Back in stock:
Black Chair - Memories Of Light LP
Light House - In Their Image LP
Police Des Moeurs - s/t LP





newsnewsnewsnewsnewsnewsnewsnewsnewsnewsnewsnewsnewsnews:

order more than 50 Euro = 1x 7inch or MCD for free!
order more than 100 Euro = 1x LP or CD for free
(we choose from!)