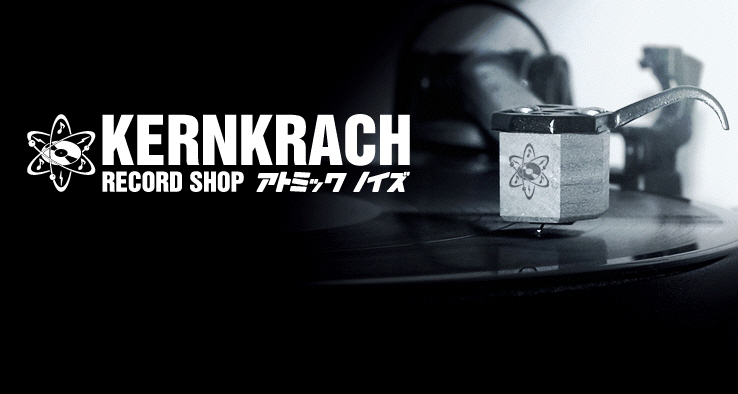 Willkommen im Kernkrach-Shop!
Wir bieten hier neben unseren eigenen Veröffentlichungen auch solche befreundeter Labels aus dem Elektro-Bereich an.
Außerdem haben wir verschiedene Raritäten aus den 80er Jahren im Angebot.
Ergänzt wird unserer Shop durch einige Punk-Veröffentlichungen.
Viel Spaß beim Stöbern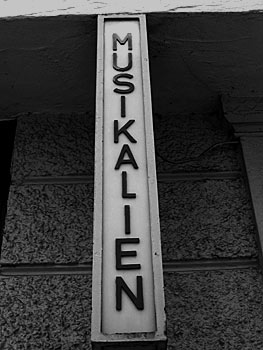 Neuerscheinungen demnächst hier/coming soon:

Central Unit - Top Trans (LP/Winter)
Secret - s/t (LP/Winter)
BEF - Music for Listening to (LP/Winter)
White Horse - The Revenent Gospels (3x7inch/Winter)
High - Functioning Flesh (EP/Winter)
Epic Dreams - In The Cold Light Of Day (LP/Winter)
Parade Ground - A Room With A View (LP/Winter)
Mecano-Un - LTD Present (LP/Winter)
Frederic Mirage - Timemachine (LP/Winter)
Xeno & Oaklander - Par Avion (LP/Winter)
Tannhäuser Gate - Obsession (12inch/Winter)
Contingent - Homme Sauvage (7inch/Winter)
Delos - s/t (LP/March-April)
Ruble Gang - War Machine (LP/Winter)
Electric Youth - Innerworld (LP/Winter)
Mynationshit/We Are The Hunters - Split (12inch/Winter)
Animal Bodies - The Killing Scene (LP/MC/Winter)
Das Ding - Whiy Is My Life So Boring? (LP/Winter)
Accident7 - Journal Nocturne (LP&7inch/March)
Dada Pogrom - s/t (LP/May)
Isolierband - s/t (10inch/Summer)
Marie Davidson - Un Autre Voyage (LP/February)
Faithless 50 - s/t (7inch/April)
Blip Blop - Noll Fyra Arton (LP/April)
Operation Blue Eyes - Sound Of Breaking Glass (LP/April)
Sine City - Such Fragile Things We Are (LP/April)
Police Des Moeurs - Ceux Qui Restent (LP/April)
Bene Gesserit - The Record Store Day EP (7inch/April)
Distel - Nord (7inch/March-April)
Daybed - Weird Sailing (LP/March-April)
Veil Of Light - Head/Blood/Chest (LP/March-April)
Philippe Laurent - Mithra (12inch/April)
Oppenheimer MKII - Line Of Sight (LP/April)
Weird Candle - Regeneration (LP/March)
V.A.- Not So Cold Vol.2 (MC/March)
System - s7T (7inch/March)
ME-109/TV WAR - s/t (3xLP Box/April)
V.A.- Jubilee Jamboree (2xLP/February)
Yus Yus - Symbols Of Death (12inch/April)
Lena Platonos - Gallop (LP/April)
Moral - ...and Life is (LP/April)
Deadly Quiet - s/t (LP/May)
Mesh - Cenotaph (2xLP/April)
Element 104 - s/t (7inch/May)



Wichtig/Important:
SHOP CLOSED 25.MARCH TO 7.APRIL!!! WE ARE ON VACATION!!!
!next up-date Monday, 6.April!


NEWS:
- Up-Dates only mondays evening! (not sundays!)

- Shipping Germany only saturdays! During the week only Europe/overseas shipping!
- if you want to reclaim vinyl/cassettes/CD´s contact the label please!
coming soon:
DADA POGROM - Kolophonium LP (hertz045)
Element 104 - s/t 7inch (krach027)

still hot:
Soundlego - Draussen LP (hertz040)
V.A.- Sie hat Schenkel wie Godzilla LP (hertz038)
Dada Pogrom - Watford Underground 7inch (FKK20)
Fröhliche Eiszeit - Im Luftschutzkeller, im Büro, in der Fabrik und zu Hause LP
(krach025)
Adam Berces - Jönökip 7inch (FKK20)
Agora Phobia - Tonight 7inch
(krach026)


TIPP:
*** Dada Pogrom - Glasgow Synthesizer 7inch handmade! ***
*** :KRAKOW: - Constructions MC ***
NEW IN STOCK: C-60/C-90/C-120 Audio-Cassettes (TDK/SONY)


=> radikal reduziert auf/ very special offer for!!!
=> viele Platten & CD´s / a lot of records & CD´s!!!



last arrivals (hot):
Dada Pogrom - Glasgow Synthesizer 7inch handmade lim. 99 edition!
:KRAKOW: - Constructions MC
V.A.- Jubilee Jamboree 2xLP
Mayz - The Void MC
F.B.I. - Proberaum 1995 LP
ImiAfan - Krv Ciernobielych Fotografiti 12inch

arrivals (last week):
Peine Perdue - Disparitions LP
Kitty - Kitty LP
Casino Shanghai - L`Action Minimal 12inch
Horis Perideraio - s/t LP
Konstruktivists - Destiny Drive LP
Death Of Abel - A Cruel Streak 12inch
Ancient Methods/Black Egg - The Ohne Hände Remixes 12inch
Back in stock:

Bal Pare - Early Recordings LP
Mixed Feelings - Remnants LP
Post Industrial Noise - Anthology LP
Seppuku - 1985-86 Compilation LP & 7inch
Plastic Planet - Hard Working People LP



newsnewsnewsnewsnewsnewsnewsnewsnewsnewsnewsnewsnewsnews:

order more than 50 Euro = 1x 7inch or MCD for free!
order more than 100 Euro = 1x LP or CD for free
(we choose from!)