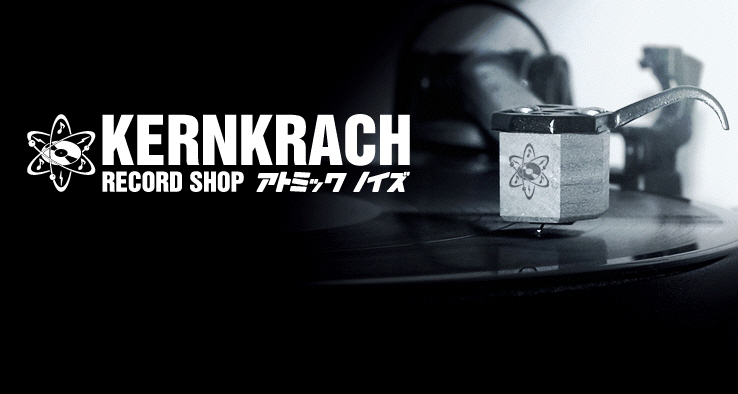 Willkommen im Kernkrach-Shop!
Wir bieten hier neben unseren eigenen Veröffentlichungen auch solche befreundeter Labels aus dem Elektro-Bereich an.
Außerdem haben wir verschiedene Raritäten aus den 80er Jahren im Angebot.
Ergänzt wird unserer Shop durch einige Punk-Veröffentlichungen.
Viel Spaß beim Stöbern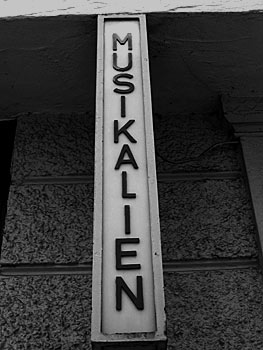 Neuerscheinungen demnächst hier/coming soon:

Central Unit - Top Trans (LP/Sumer)
Secret - s/t (LP/Summer)
BEF - Music for Listening to (LP/Summer)
White Horse - The Revenent Gospels (3x7inch/Summer)
High - Functioning Flesh (EP/Summer)
Parade Ground - A Room With A View (LP/Summer)
Mecano-Un - LTD Present (LP/Summer)
Frederic Mirage - Timemachine (LP/Summer)
Tannhäuser Gate - Obsession (12inch/Summer)
Contingent - Homme Sauvage (7inch/Summer)
Delos - s/t (LP/November)
Ruble Gang - War Machine (LP/Summer)
Electric Youth - Innerworld (LP/Summer)
Mynationshit/We Are The Hunters - Split (12inch/Summer)
Accident7 - Journal Nocturne (LP&7inch/Summer)
Isolierband - s/t (10inch/Summer)
Faceless 50 - s/t (7inch/Summer)
ME-109/TV WAR - s/t (3xLP Box/Summer)
Yus Yus - Symbols Of Death (12inch/Summer)
Geometry Combat - Storm of Death (12inch/Summer)
Afire Afire - s/t (EP/Summer)
Froe Char - Foreigner Skin (MC/Summer)
Cellule 34 - s/t (MC/Summer)
TZII - Elagabalus & The Solar Cult (7inch/Summer)
Dolina - Four Crystall (7inch/Summer)
Alone - Coast (12inch/Summer)
Sneaks - Gymnastics (LP/Summer)
Staatseinde - s/t (7inch/Summer)
The Legendary Pink Dots - s/t (September)
V.A.- Synthetic Soundscapes (LP/Summer)
Not Only Bones - Axel Romain (LP/Summer)
Animals & Men - Don´t Misbehave In The New Age (7inch/Summer)
Essaie Pas - s/t (7inch/Summer)
Ventre De Biche - Viens Mourir (LP&20 Pages Book/Summer)
Suicide Commando - Electro Convulsion Therapy (LP/Summer)
V.A.- Cititrax - Tracks Volume 1 (LP/July)
FOQL - Hypatia (12inch/July)
Monocorpse - Ceremonie Caile (12inch/July)
FFFC - Songs From The Lab (12inch/July)
Vorgezogene Neuwahlen - s/t (LP/August)
Frauen & Technik - s/t (LP/October)
Theremynt & YS Atlov - New Life (LP/July)
Stahlbeton Aus Popcorn- s/t (MC/August)
77tm - P.I.G. (LP/August)
Aga Wilk - Kosmos (LP/August)
Philppe Laurent - Mithra (12inch/August)
Flatliner - Black Medicine (LP/August)
El Guerrillero Rojo - Mujeres Rusas (LP/October)
Container - Roller Derby Girls (10inch/August)
Mittageisen - Automaten (12inch/September)
Eu-Met - Fickpunk (LP/August)
Cold Showers - Plant Life (7inch/August)



!next up-date Monday, 31.August!


BACK FROM VACATION SWEDEN/KALABALIK-FESTIVAL:
FANTASTIC NEWS - UP-DATE MONDAY 31.AUGUST!
coming soon:
V.A.- F.K.K.- Compilation MLP (10.005)


still hot:
Soundlego - Draussen LP (hertz040)
V.A.- Sie hat Schenkel wie Godzilla LP (hertz038)
Dada Pogrom - Watford Underground 7inch (FKK20/21)
Fröhliche Eiszeit - Im Luftschutzkeller, im Büro, in der Fabrik und zu Hause LP (last copies!) (krach025)
Adam Berces - Jönökip 7inch (FKK20)
Agora Phobia - Tonight 7inch (krach026)


TIPP:
*** Mängelexemplar - Heim und Garten LP ***
*** Tata Technikk - Bláskertel Flakka 7inch ***

IN STOCK AGAIN: C-60/C-90 Audio-Cassettes (TDK/SONY)
=> radikal reduziert auf/ very special offer for!!!
=> viele Platten & CD´s / a lot of records & CD´s!!!



last arrivals (hot):
Mängelexemplar - Heim und Garten LP
Tata Technikk - Bláskertel Flakka 7inch

arrivals (last week):

ADN´Ckrystall - Regroupage 2xLP & 7inch
Miss Kittin & The Hacker - Lost Tracks Vol.1 12inch
Second Layer - World Of Rubber 2xLP
Bézier - Telomeres MLP
Back in stock:

Celldöd - Pulsdisco 12inch
Planet - s/t MC
V.A.- Romance Moderne LP
Lovers In Revange - s/t LP
Adam & Eve - Circa Tapes LP
Mängelexemplar - Freizeit und Technik LP (we found a couple of copies!)



newsnewsnewsnewsnewsnewsnewsnewsnewsnewsnewsnewsnewsnews:

order more than 50 Euro = 1x 7inch or MCD for free!
order more than 100 Euro = 1x LP or CD for free
(we choose from!)