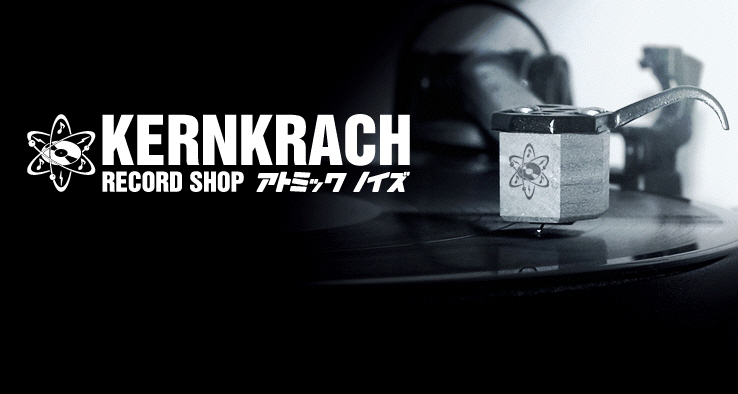 Willkommen im Kernkrach-Shop!
Wir bieten hier neben unseren eigenen Veröffentlichungen auch solche befreundeter Labels aus dem Elektro-Bereich an.
Außerdem haben wir verschiedene Raritäten aus den 80er Jahren im Angebot.
Ergänzt wird unserer Shop durch einige Punk-Veröffentlichungen.
Viel Spaß beim Stöbern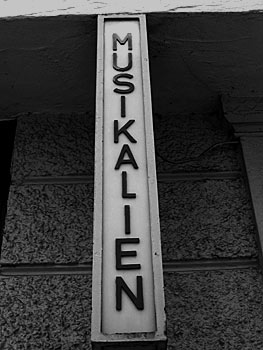 Neuerscheinungen demnächst hier/coming soon:

BEF - Music for Listening to (LP/Winter)
White Horse - The Revenent Gospels (3x7inch/Winter)
High - Functioning Flesh (EP/Winter)
Mecano-Un - LTD Present (LP/Winter)
Frederic Mirage - Timemachine (LP/Winter)
Tannhäuser Gate - Obsession (12inch/Winter)
Contingent - Homme Sauvage (7inch/Winter)
Delos - s/t (LP/May)
Ruble Gang - War Machine (LP/Winter)
Electric Youth - Innerworld (LP/Winter)
Mynationshit/We Are The Hunters - Split (12inch/Winter)
Accident7 - Journal Nocturne (LP&7inch/Winter)
ME-109/TV WAR - s/t (3xLP Box/Winter)
Yus Yus - Symbols Of Death (12inch/Winter)
Geometry Combat - Storm of Death (12inch/Winter)
Afire Afire - s/t (EP/Winter)
Theremynt YS Atlov - New Life (LP/Winter)
Mittageisen - Automaten (12inch/Winter)
Amoutacija Ruke - Svuda Ako Nas (Tape/Winter)
Staltrad - Toner Fran Det Stora Alvaret (Tape/Winter)
Essaie Pas - Demain Est Une Autre Nuit (LP/February)
Hyboid - Terrör Of The Üniverse (LP/March)
Schaltkreis Wassermann - Demos (2xLP/April)
Bill Converse - Meditations/Industry (12inch/February)
Messieurs Bricolage - Tool Box (LP/March)
The Legendary Pink Dots - s/t (Winter)
Black Pond - Chasms (12inch/February)
Selofan - Tristesse (LP/March)
Monowelt - s/t (LP/March)
V.A.- Kassettentriebtäter Vol.1 (MC/March)
Carol - White Horse (7inch/February)
Charnier - s/t (LP/April)
La Stéle Des Pleurs - Gare Du Nord (7inch/February)
V.A.- Nova Generacia: Experimental Studio Bratislava Series 2 (LP&CD/March)
Drob Majestry - The Heiress (7inch/February)
Technophobia - When I´m Alone, I flicker Out (LP/May)
Ash Code - Posthuman (LP/March)
Farblos - Nothing Left For Us To See (LP/March)
Silently Down - Sadness (LP/March)
FRAK - Sudden Haircut (EP/March)
The Frozen Autumn - Time Is Just A Memory (EP/March)
Wolfsheim - The Sparrows And The Nightingales (12inch/March)
Absolute Body Control - Wind(RE)Wind (LP/March)
The KVB - Of Desire (LP/March)
Violence Conjugale - Vices Et Mensonges (LP/March)
Bill & Murray - A New Kind Of High (LP/April)



!next up-date Monday, 15.February!


out now
V.A.- Rekordfahrt Negativ - Diagonal über den Asphalt LP (FKK10.005)
still hot:
Tata Technikk - Blaskertel Flakka 7inch
Mängelexemplar - Heim und Garten LP
Soundlego - Draussen LP (hertz040)
V.A.- Sie hat Schenkel wie Godzilla LP (hertz038)
Dada Pogrom - Watford Underground 7inch (FKK20/21)
Fröhliche Eiszeit - Im Luftschutzkeller, im Büro, in der Fabrik und zu Hause LP (last copies!) (krach025)
Adam Berces - Jönökip 7inch (FKK20)
Agora Phobia - Tonight 7inch (krach026)


TIPP:
*** Hidden Place - Nei Versi Di Prévert 7inch ***
IN STOCK AGAIN: C-60/C-90 Audio-Cassettes (TDK/SONY)
=> radikal reduziert auf/ very special offer for!!!
=> viele Platten & CD´s / a lot of records & CD´s!!!



last arrivals (hot):
Hidden Place - Nei Versi Di Prévert 7inch
The Assistant - Ways Of Seeing 5inch
Fraktus - Welcome To The Internet LP

arrivals (last week):
Boy Harsher - Pain 12inch
Toresch - Essen für alle LP
Passions - Passions LP
Lola Komtus - Mirror Use MC
Crash Course In Science - Jump Over Barrels 12inch
Froe Char - Foreigner Skin MC
Cellule 34 - Cellule 34 MC
Scratch Massive - Golden Dreams/Nuit De Mes Réves 12inch
Konvoj Bonton Bajkera - Dve Konjske Snage MC
Back in stock:

Toresch - Essen für alle LP
Agent Side Grinder - Rip Me 12inch
Boy Harsher - Pain 12inch
Synths Versus Me - Demons 12inch
Synths Versus Me - Auferstehung 2x12inch
Sturm Café - Europa! 2xLP
Double Echo - La Danza LP






newsnewsnewsnewsnewsnewsnewsnewsnewsnewsnewsnewsnewsnews:

order more than 50 Euro = 1x 7inch or MCD for free!
order more than 100 Euro = 1x LP or CD for free
(we choose from!)