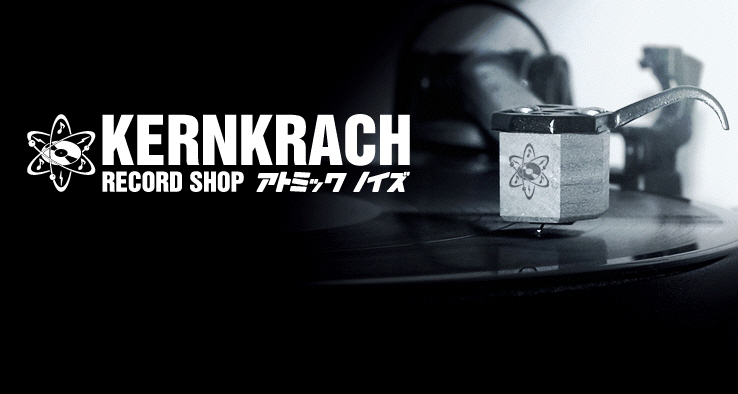 Willkommen im Kernkrach-Shop!
Wir bieten hier neben unseren eigenen Veröffentlichungen auch solche befreundeter Labels aus dem Elektro-Bereich an.
Außerdem haben wir verschiedene Raritäten aus den 80er Jahren im Angebot.
Ergänzt wird unserer Shop durch einige Punk-Veröffentlichungen.
Viel Spaß beim Stöbern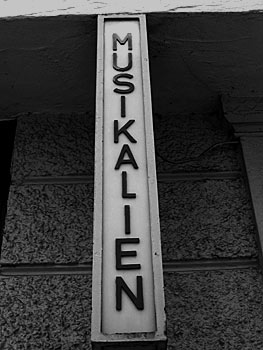 Neuerscheinungen demnächst hier/coming soon:

BEF - Music for Listening to (LP/Winter)
White Horse - The Revenent Gospels (3x7inch/Winter)
High - Functioning Flesh (EP/Winter)
Parade Ground - A Room With A View (LP/Winter)
Mecano-Un - LTD Present (LP/Winter)
Frederic Mirage - Timemachine (LP/Winter)
Tannhäuser Gate - Obsession (12inch/Winter)
Contingent - Homme Sauvage (7inch/Winter)
Delos - s/t (LP/November)
Ruble Gang - War Machine (LP/Winter)
Electric Youth - Innerworld (LP/Winter)
Mynationshit/We Are The Hunters - Split (12inch/Winter)
Accident7 - Journal Nocturne (LP&7inch/Winterr)
Isolierband - s/t (10inch/Winter)
ME-109/TV WAR - s/t (3xLP Box/Winter)
Yus Yus - Symbols Of Death (12inch/Winter)
Geometry Combat - Storm of Death (12inch/Winter)
Afire Afire - s/t (EP/Winter)
Froe Char - Foreigner Skin (MC/Winter)
Cellule 34 - s/t (MC/Winter)
Staatseinde - s/t (7inch/November)
The Legendary Pink Dots - s/t (Winter)
Animals & Men - Don´t Misbehave In The New Age (7inch/Winter)
Theremynt & YS Atlov - New Life (LP/Winter)
Mittageisen - Automaten (12inch/Winter)
Of Tanz Victims - Fighting False God (7inch/Winter)
Warmline - Sad (LP/October)
FRAK - Primitive Drums (12inch/Winter)
Parade Ground - A Room With A View (LP/October)
V.A.- Rekordfahrt Negativ-Diagonal über den Asphalt (LP/December)
Synths Versus Me - Auferstehung (2x12inch/October-November)
Boy Harsher - Pain (EP/October-November)
Scratch Massive - Golden Dreams (12inch/October-November)
Amputacija Ruke - Svuda Ako Nas (Tape/November)
Staltrad - Toner Fran Det Stora Alvaret (Tape/October/November)
Sintezator - Konstruktivism MC(Tape/December)
PH - Slow Ballet (MC/November)
Der Noir - A Certain Idea Of Love (LP/November)
Advanced Art - Darkhive (LP/December)
Mobile Clones - s/t (LP/December)
Effetto Joule - Robbespierre (12inch/December)
Aga Wilk - Moon (LP/December)
Laurapalmer - Laurapalmer (LP/December)
Flash Cero - 1988 (LP/December)
Cult Club - Never Enough (12inch/December)
Drift - Grave (12inch/December)


!next up-date Monday, 30.November!


out now:
Mängelexemplar - Heim und Garten LP (hertz043)
Tata Technikk - Blaskertel Flakka 7inch (hertz047)
coming soon:
V.A.- Rekordfahrt Negativ-Diagonal über den Asphalt LP (FKK10.005)


still hot:
Soundlego - Draussen LP (hertz040)
V.A.- Sie hat Schenkel wie Godzilla LP (hertz038)
Dada Pogrom - Watford Underground 7inch (FKK20/21)
Fröhliche Eiszeit - Im Luftschutzkeller, im Büro, in der Fabrik und zu Hause LP (last copies!) (krach025)
Adam Berces - Jönökip 7inch (FKK20)
Agora Phobia - Tonight 7inch (krach026)


TIPP:
*** Broken English Club - Surburban Hunting 2xLP ***
*** Scarlet Architect - Eternal Return LP ***
IN STOCK AGAIN: C-60/C-90 Audio-Cassettes (TDK/SONY)
=> radikal reduziert auf/ very special offer for!!!
=> viele Platten & CD´s / a lot of records & CD´s!!!



last arrivals (hot):
Broken English Club - Surburban Hunting 2xLP
Scarlet Architect - Eternal Return LP&CD
Civil Defence Programme/Television Set - Split 7inch
UV Pop/I Scream Brothers - The Cellar Tapes LP&CD
Profilgate - The Red Rope EP
Luc Orient - s/t LP
The Harrow - Silhouettes LP
KKD - Stars Behind The Sun LP
Codex Empire - Kingsevil 12inch

arrivals (last week):

Molly Nilsson - Zenith LP
Klopferbande - Solid State LP
Hord - EP #2 7inch
V.A.- Electricity Supply Board MC
Pacosala - Der Gast MC
Nový Svet - Mono MC
Charnier - Charnier MC
Sound & Vision - Golden Years MC
Unidentified Man - Dissoiative Identity MC
Ruth - Polaroid/Roman/Photo LP
LO+PH - Adoration MC
Spretto Family - Per Svegliare Un Sonnambulo MC
1997EV - Strabos Vann MC
Beheat Gorum De Mentheurd - Villissa Pohjolassa MC
Back in stock:

Ortrotasce - s/t LP
((Pressures)) - s/t LP
Circa Tapes - Kollektique LP
Martial Canterel - Austerton LP
Frozen Ducks - s/t LP




newsnewsnewsnewsnewsnewsnewsnewsnewsnewsnewsnewsnewsnews:

order more than 50 Euro = 1x 7inch or MCD for free!
order more than 100 Euro = 1x LP or CD for free
(we choose from!)