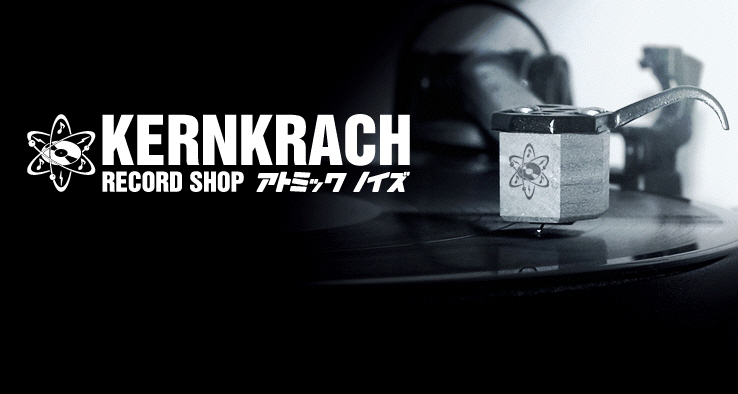 Willkommen im Kernkrach-Shop!
Wir bieten hier neben unseren eigenen Veröffentlichungen auch solche befreundeter Labels aus dem Elektro-Bereich an.
Außerdem haben wir verschiedene Raritäten aus den 80er Jahren im Angebot.
Ergänzt wird unserer Shop durch einige Punk-Veröffentlichungen.
Viel Spaß beim Stöbern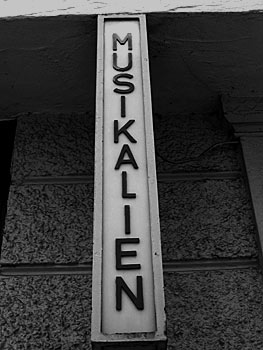 !next up-date Tuesday, 01.November!
(we are out of office from 28.october to 31.october)
soon: Anesthetic - Void 7inch (hertz050)
out now:
STALTRAD - s/t LP (hertz046)
lim. edition 300 copies, black vinyl 180gr., rusty silk-screend, hand numbered, insert & art
still hot:
Tata Technikk - Blaskertel Flakka 7inch
Dada Pogrom - Kolophonium LP (hertz045)
Messieurs Bricolage - Tool Box LP (hertz044)



TIPP:
*** Automelodi/Xara Dion - Split 7inch ***
=> radikal reduziert auf/ very special offer for!!!
=> viele Platten & CD´s / a lot of records & CD´s!!!




last arrivals (hot):
Automelodi/Xara Dion - Split 7inch
Damas Prospect - Delivrance MC
Sickdoll - s/t LP

arrivals (last week):
The Hacker And HIV - Növö Diskö LP
O Veux - O Veux 2xLP
V.A.- Obscura Europa Vol2 LP
Zanias - To The Core 12inch
Momentform - Lapse 12inch
Blind Delon - Edouard 12inch
AY! - Winny on Tour 7inch
V.A.- Mein bester Freund ist tot 7inch
Back in stock:

Frustration - Empires Of Shame LP
Cha Cha Guitri - s/t LP
Stephan Eicher - Spielt Noise Boys 12inch
Sickdoll - s/t LP
Pleasure Symbols - Pleasure Symbols 12inch
Sonnenbrandt - Gestern LP













newsnewsnewsnewsnewsnewsnewsnewsnewsnewsnewsnewsnewsnews:

order more than 50 Euro = 1x 7inch or MCD for free!
order more than 100 Euro = 1x LP or CD for free
(we choose from!)