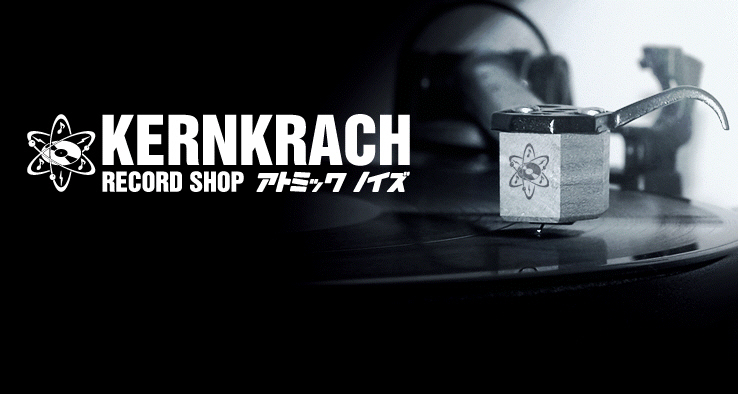 Willkommen im Kernkrach-Shop!
Wir bieten hier neben unseren eigenen Veröffentlichungen auch solche befreundeter Labels aus dem Elektro-Bereich an.
Außerdem haben wir verschiedene Raritäten aus den 80er Jahren im Angebot.
Ergänzt wird unserer Shop durch einige Punk-Veröffentlichungen.
Viel Spaß beim Stöbern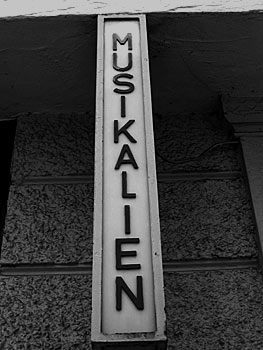 !next up-date Sunday, January 20th!


NEW in Münster:
KERNKRACH RECORDSTORE
Hansaring 5
open: 12am-6pm
(wednesdays, fridays & saturdays)




out now:

*** Mängelexemplar - Auf und davon LP (hertz049) ***
L A S T C O P I E S ! ! !




last copies:

Silent Signals - Infiltration Of Love LP (hertz052)
LAST COPIES!



still hot:
Konstantin Unwohl - Ich würd lieber nicht 7inch
Silent Signals - Infiltartion of love LP
Equinoxious - Limite Voltaico LP
DELOS - Microcosmos LP
UFO Hawai/Fred & Luna - Zeichen der Zeit (Tribute to Knusperkeks)
(last copies!)
TIPPTIPPTIPPTIPPTIPPTIPPTIPPTIPPTIPP:

*** Mängelexemplar - Auf und davon LP ***


hot-hot-hot-hot-hot-hot-hot-hot-hot-hot
=> Über weitere 500 Tonträger radikal reduziert! very special offer for a lot of records/CD/tapes!!!




last arrivals (hot):
Slovenska Televiza - Documento LP
Seacrypt - The Squel LP
Kernkrach Shirt
Rekordfahrt Negativ Vol.1 Shirt

last arrivals (last weeks):
Molly Nilsson - Twenty Twenty LP
Dead Husband - Luxe Kondo LP
Nao Katafuchi - Yumegoto 12inch
Springtoifel - De`Deibel hippt aus De´Kist LP
Cearley & Dwinell - Fake Time 12inch
AdderallCanyony - Museum Of Fire LP
Cinema - Isolation LP
Pleasure - Lady LSD 7inch
Back in stock:

Hante. - Her Fall And Rise LP
Martin Dupont - The Complete Collection LP Box
Solid Space - Space Museum LP
The KVB - Desire LP
Essaie Pas - Demain LP
Molly Nilsson - These Things Take Time 2xLP
Molly Nilsson - Zenith LP

Soon:
Gusztav Fekete - Introspection LP (January)
V.A.- Rekordfahrt Negativ Vol.2 LP (January)
V.A.- Earplug Vol.3 LP (February)
Silver Age People - Flags And Crosses 12inch (January)
Trickbeat/ZenMOB - Split MLP (January)
V.A.- We are Electric: Gary Numan Revisited LP (January)
OTO - Othologie 1982-87 LP (January)
Nullzeit - Spiegelmensch 12inch (March)
Kaelan Mikla - Nott Eftir Nott LP (Janaury)
Sydney Valette - Space and Time 12inch (Janaury)
Neon Electronics - Mondriaan 12inch (January)
Moth - This is just a Moth 12inch (Janaury)
Belladonna Grave - Behind Dispear Spiritual Death 2x12inch (January)
Len Leggins - 1980-84 LP (April)
Sugalo - Sonne, Mond, Tausend Sterne LP (February)
Naked Lunch - 80s Singles LP (January)
Robert Görl - The Paris Tapes LP (January)
Essaie Pas - New Path LP (January)
Victrola - Born From The Water LP (January)
Stratis - New Face LP (January)

and many more!
newsnewsnewsnewsnewsnewsnewsnewsnewsnewsnewsnewsnewsnews:

order more than 50 Euro = 1x 7inch or MCD for free!
order more than 100 Euro = 1x LP or CD for free
(we choose from!)