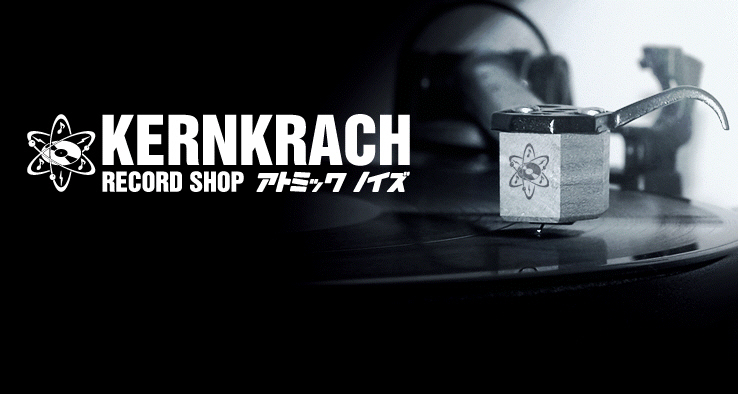 Willkommen im Kernkrach-Shop!
Wir bieten hier neben unseren eigenen Veröffentlichungen auch solche befreundeter Labels aus dem Elektro-Bereich an.
Außerdem haben wir verschiedene Raritäten aus den 80er Jahren im Angebot.
Ergänzt wird unserer Shop durch einige Punk-Veröffentlichungen.
Viel Spaß beim Stöbern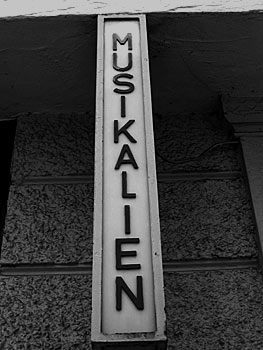 Hier geht es zum Record - Shop in Münster

next up-date Sunday, June 20th!



Kernkrach in Münster:
KERNKRACH RECORDSTORE
Hansaring 5
open: 12am-6pm
(wednesdays, fridays & saturdays)




out now:
*** V.A. - Rarbarbara MC (hertz4444) ***

still hot:
En Suite Cabinet - s/t LP (hertz063)
V.A.- Lieder, die kein Label wollte LP (hertz062) - last copies!
Widdendream - Wave Of Silemce LP (hertz061)
Pleasure Victim - Stadt aus Glas 7inch (Nancy2)
Convex Model - Quantity Of Motion LP (hertz058)
Mängelexemplar - Non Plus Ultra LP (hertz060)
V.A.- Pop, die Platte LP (hertz10965)
TIPPTIPPTIPPTIPPTIPPTIPPTIPPTIPPTIPP:
*** V.A. - Rarbarbara MC ***



hot-hot-hot-hot-hot-hot-hot-hot-hot-hot
=> Über weitere 1000 Tonträger radikal reduziert! very special offer for a lot of records/CD/tapes!!!


last arrivals (hot):
!Bang Elektronika - Aktivierung! 12inch
Anne Clark - Synaesthesia 2xLP
Die Lustigen Kürbisse - LP sided
Die Krupps - Songs From The Dark Side Of Heaven LP
last arrivals (last weeks):
V.A. - Rarbarbara MC
Oppenheimer MKII - Out In The Field 7inch
Le Syndicat Electronique - Rebuts LP
Creux Lies - Blue 7inch
Back in stock:
Der Diskrete Charme - Der Diskrete Charme LP
Karl Kave - Solitude LP
Linea Aspera - s/t LP
Linea Aspera - Preservation Bias LP
Futurisk - 3x 7inch Box & Flexi
Hante. - all albums LP
Mittagspause - Mittagspause LP
Soon:
No New Dawn - Double Dream LP (June)
Marc Ash - Mirror Glaze Lavush 12inch (June)
Planetary Peace - Synthesis 2xLP (June)
Mestre - Beyond The Lines LP (June)
Hans Uran - s/t 7inch (July)

Cleansed By Fire - Mission To The Sun LP (June)
Molly Nilsson - Hey Moon 7inch (June)
Kill Shelter/Antipole - A Haunted Place LP (June)
Der Nachtportier - 1 LP & 7inch (August)
Fraktion Schwarz-Weiss - Einfach Nichts LP (July)
Second Planet - s/t LP (December)
Group Modular - Time Masters LP (June)
Raderkraft - Dust & Debris 12inch (June)
Hante. - Morning Tsunami LP (June)
The Bleak Engineers - new LP (June)
Kline Coma Zero - Movement Study LP (June)
Traitrs - The Thick, Tired and Ill 10inch (Juliy)
Fivequestionsmarks & Produkkt - Disco Disco 12inch (June)
and many more!
newsnewsnewsnewsnewsnewsnewsnewsnewsnewsnewsnewsnewsnews:

order more than 50 Euro = 1x 7inch or MCD for free!
order more than 100 Euro = 1x LP or CD for free
(we choose from!)