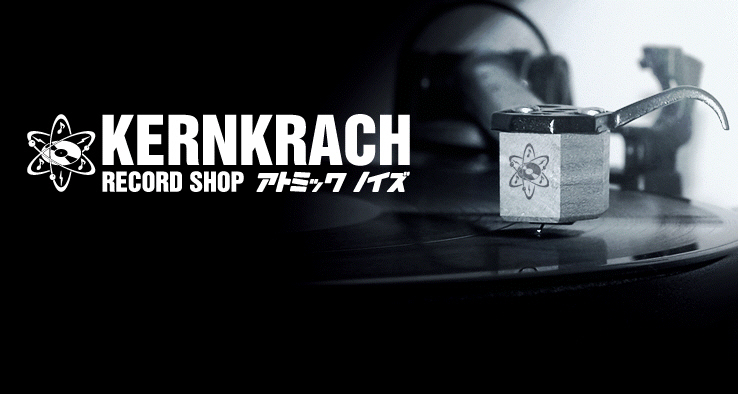 Willkommen im Kernkrach-Shop!
Wir bieten hier neben unseren eigenen Veröffentlichungen auch solche befreundeter Labels aus dem Elektro-Bereich an.
Außerdem haben wir verschiedene Raritäten aus den 80er Jahren im Angebot.
Ergänzt wird unserer Shop durch einige Punk-Veröffentlichungen.
Viel Spaß beim Stöbern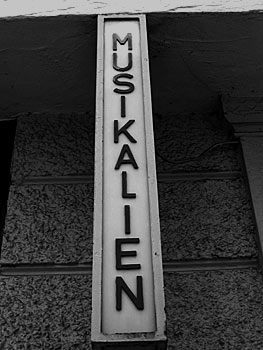 Hier geht es zum Record - Shop in Münster

next up-date Sunday, June 4th!
Kernkrach in Münster:
KERNKRACH RECORDSTORE
Hansaring 5
open:
12am-6pm (wednesdays, fridays)
11am-4pm (saturdays)
out now:
*** ECHO WEST - Reincarnation Of Doubts LP (hertz073) ***
still hot:
AKKUMULLER - Stand And Deliver 7inch (Nancy5)
Second Planet - Rückwärts-Backwards LP (hertz071)
The R.I.P.ped Nancy´s - Nothing 7inch (Nancy4)
Pertrix Werke - Monoton 7inch (Nancy3)
V.A. - Swedish Radar Controll LP (hertz077)
die Automne - Hinding In The Disco 7inch (hertz065)
Mojo Beatnik - Mojo Beatnik LP (hertz070)
V.A. - Miniroboter 2 LP (hertz068)
En Suite Cabinet - s/t LP (hertz063)
Schwarz-Weiss Fraktion - Einfach Nichts LP (hertz064)
V.A.- Lieder, die kein Label wollte LP (hertz062) - last copies!
Widdendream - Wave Of Silemce LP (hertz061)
Pleasure Victim - Stadt aus Glas 7inch (Nancy2) last copies!
Mängelexemplar - Non Plus Ultra LP (hertz060)
V.A.- Pop, die Platte LP (hertz10965)
TIPPTIPPTIPPTIPPTIPPTIPPTIPPTIPPTIPP:
*** ECHO WEST - Reincarnation Of Doubts LP (hertz073) ***



hot-hot-hot-hot-hot-hot-hot-hot-hot-hot
=> Über weitere 1000 Tonträger radikal reduziert! very special offer for a lot of records/CD/tapes!!!


last arrivals (hot):
Agent Side Grinder - Jack Vegas LP
V.A.- Walhalle New Beat LP
Male Tears - Krypt LP
Max Müller - Was weiss ich MC
The Ultimate Dreamers - Echoing Reverie LP
Salvage Art - >>NON<< LP
Forever Grey - Autumn Calling LP
Denner - Semi Monde LP
Social Station - In The Fallout LP
arrivals (last week):
Echo West - Reincarnation Of Doubts LP
The Frozen Autumn - The Shape Of Things To Come LP
Units - Demos 1977-1978 LP/CD
THX 1971 - Minimal ist meine Wahl LP
V.A.- Triumph Des Banalen LP/CD
Torn Memory - Eutoanasia LP/CD
Vorkriegsjugend - Live 1984 Quartier Latin LP
Back in:
Guerre Froide - Fiat Lux LP
Denner - Together In Obscurity LP
Nuovo Terstamento - New Earthn LP
V.A.- Electronic Jugoton LP
Delta Komplex - Delta Komplex LP
Super Girl Romantic Boys - s/t 2xLP
Comix - Comix LP
Martial Canterel - Horizon LP
Luminance - Crystal Magic LP
Newclear Waves - Archive Tracks 2005-2009 LP
Soon:
Andy Klingensmith - My Voice Is Rain MC (June)
New Haunts - Still Dark Sky LP (June)
Inbase - Christine 12inch (June/July)
Sioul - Drops LP (June)
V.A.- A M Y LP (August/September)
Pulsations - Tainted Covenent LP (June)
Dada Pogrom - Kolophonium LP (June-repress!)
Cosmic Roulette - My Love Is Electronic 7inch (June/July)
Atemlos - A Pending Doom LP (August/September)
and many more!
newsnewsnewsnewsnewsnewsnewsnewsnewsnewsnewsnewsnewsnews:

order more than 50 Euro = 1x 7inch or MCD for free!
order more than 100 Euro = 1x LP or CD for free
(we choose from!)