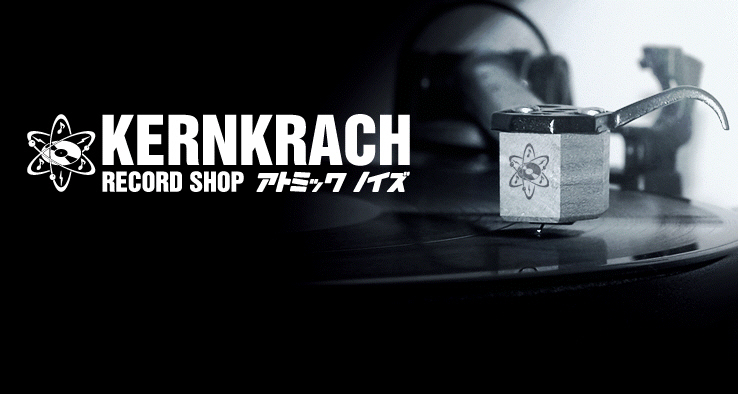 Willkommen im Kernkrach-Shop!
Wir bieten hier neben unseren eigenen Veröffentlichungen auch solche befreundeter Labels aus dem Elektro-Bereich an.
Außerdem haben wir verschiedene Raritäten aus den 80er Jahren im Angebot.
Ergänzt wird unserer Shop durch einige Punk-Veröffentlichungen.
Viel Spaß beim Stöbern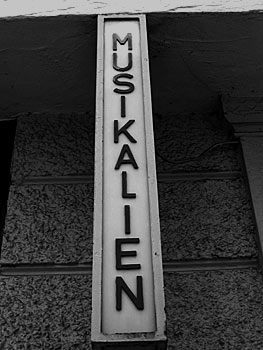 !next up-date Sunday, November 25th!


NEW in Münster:
KERNKRACH RECORDSTORE
Hansaring 5
open: 12am-7pm
(fridays & saturdays)


out now:

*** Mängelexemplar - Auf und davon LP (hertz049) ***




last copies:

Silent Signals - Infiltration Of Love LP (hertz052)




still hot:
Konstantin Unwohl - Ich würd lieber nicht 7inch
Silent Signals - Infiltartion of love LP
Equinoxious - Limite Voltaico LP
DELOS - Microcosmos LP
UFO Hawai/Fred & Luna - Zeichen der Zeit (Tribute to Knusperkeks)
(last copies!)
TIPPTIPPTIPPTIPPTIPPTIPPTIPPTIPPTIPP:

*** Mängelexemplar - Auf und davon LP ***


hot-hot-hot-hot-hot-hot-hot-hot-hot-hot
=> Über weitere 500 Tonträger radikal reduziert! very special offer for a lot of records/CD/tapes!!!




last arrivals (hot):
Lower Synth Department - Deep Within The Frame LP
Totengeläut - Aleppo LP (beide Versionen!)
Life In Sodom - The Stains EP
Twins - Make A Life Before You 7inch
Sympathy Nervous - s/t LP
Veronica Vasicka - In Silhouette 12inch
Sololust - Dato EP

last arrivals (last week):
Nina Belief - Indigo/Cult Of The Viper 7inch
Gertrud Stein - Moonlandings EP
ALU - Die Vertreibung der Zeit LP
Thomas System - In Bewegung LP
Kittin - Cosmos LP
Ströer Duo - Fluchtweg Madagaskar LP
V.A.- Bekannt & Beliebt - 28 Bands spielen Notdurft! 2xLP
Back in stock:

Discodeath - The Return Of The Alien EP
Baard - Life In A Goldfish Bowl 7inch
Lower Synth Department - Plaster Mould LP
V.A.- Sowas von egal LP
Eye - Sabine LP
Eye - Cocktail Mexico 10inch
La Stele Des Pleurs -La Mort... 7inch
Michele Vernon - Roman-Photo 7inch
Pascal Wathelet - Yxos 7inch

Soon:
Gusztav Fekete - Introspection LP (November)
Fred Ventura & Alba - Closing The Circle 12inch (November)
V.A.- Rekordfahrt Negativ Vol.2 LP (December)
Slovenzka Televiza - Documento 12inch (November)
V.A.- Earplug Vol.3 LP (February)
Staccato Du Mal - Entre Sombras LP (November)
Molly Nilsson - Twenty Twenty LP (November)
Silver Age People - Flags And Crosses 12inch (November)
R.E.K. - s/t LP (November)
Trickbeat/ZenMOB - Split MLP (November)
Maoupa Mazzocchetti - Gag Flag LP (November)
V.A.- We are Electric: Gary Numan Revisited LP (December)
OTO - Othologie 1982-87 LP (January)
Nullzeit - Spiegelmensch 12inch (March 2019)
Days Of Sorrow - Whatever Happens LP (December)
AG Geige - Yachtclub & Buchteln LP (November)
AG Geige - Trickbeat LP (November)
V.A.- Unearthing The Mauic-Notes From The Undergrpund 2xLP (November)
V.A.- East German Underground Sound 1979-1990 2xLP (November)
Kaelan Mikla - Nott Eftir Nott LP (December)
Kinder Aus Asbest - This Modern Day EP (November)

and many more!
newsnewsnewsnewsnewsnewsnewsnewsnewsnewsnewsnewsnewsnews:

order more than 50 Euro = 1x 7inch or MCD for free!
order more than 100 Euro = 1x LP or CD for free
(we choose from!)