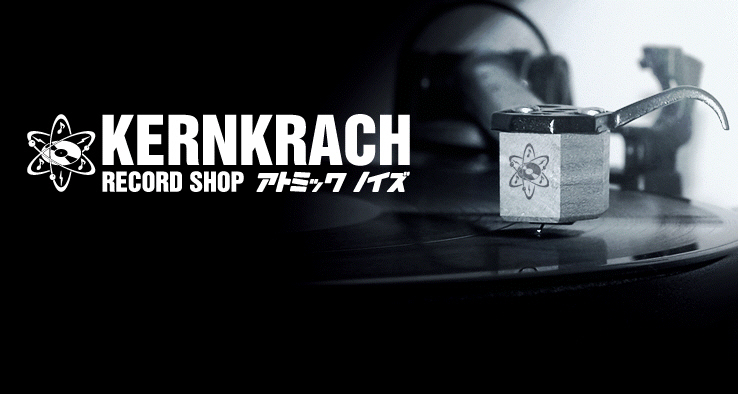 Willkommen im Kernkrach-Shop!
Wir bieten hier neben unseren eigenen Veröffentlichungen auch solche befreundeter Labels aus dem Elektro-Bereich an.
Außerdem haben wir verschiedene Raritäten aus den 80er Jahren im Angebot.
Ergänzt wird unserer Shop durch einige Punk-Veröffentlichungen.
Viel Spaß beim Stöbern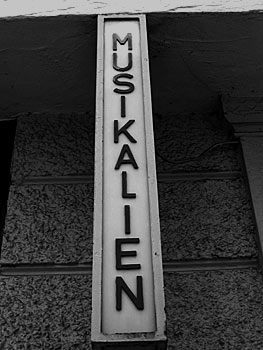 !!next up-date Sunday, September 1th!
Attention:
Kernkrach on vacation: September 6th - September 26th!
(recordstore open - orders are welcome - no shipping before 27th!)


NEW in Münster:
KERNKRACH RECORDSTORE
Hansaring 5
open: 12am-6pm
(wednesdays, fridays & saturdays)




out now:

*** V.A. - REKORDFAHRT NEGATIV Folge 2 LP (FKK10.006) ***
LAST COPIES!!!





last copies:

Mängelexemplar - - Auf und davon LP (hertz049)
Last copies!
Silent Signals - Infiltration Of Love LP (hertz052)
LAST COPIES!



still hot:
Konstantin Unwohl - Ich würd lieber nicht 7inch
Equinoxious - Limite Voltaico LP
DELOS - Microcosmos LP
UFO Hawai/Fred & Luna - Zeichen der Zeit (Tribute to Knusperkeks)
(last copies!)
TIPPTIPPTIPPTIPPTIPPTIPPTIPPTIPPTIPP:

*** V.A. - REKORDFAHRT NEGATIV Folge 2 LP ***


hot-hot-hot-hot-hot-hot-hot-hot-hot-hot
=> Über weitere 500 Tonträger radikal reduziert! very special offer for a lot of records/CD/tapes!!!




last arrivals (hot):
Silent EM - The Absence LP
Thee Chemtrails - Under The Wire LP
HC Baxxter - 2.Album LP
Infant Sanchos - Infant Sanchos LP
Attention: We still wait and I hope for next week with more stuff to offer!
last arrivals (last weeks):
L´Avenir - Requiem LP
Pink Turns Blue - Meta LP
Back in stock:

Super Girl Romatic Boys - 1. LP
Geisterfahrer - Sehr entgegenkommend LP
Len Liggins - 1982-85 LP
Selofan - In The Darkness LP
She Past Away - Diskoanksiyete LP
Mode In Gliany - Convulsive LP
This Is The Bridge - Broken Sculptures LP
Misfortunes - The Left Behind LP
Linea Aspera - Preservation Bias LP
Bruta Non Calculant/Swesor Bhrater - Split 10inch
Black Spider Clan - Metamorphosis LP

Soon:
Image Of Life - Attended By Silence LP (November)
Nao Katafuchi - Stahlgrau LP (October)
Methods Of Dance - s/t 7/12inch (December)
Amato - Mechanismes Vol.1 12inch (September)
Pink Turns Blue - If Two Worlds Kiss LP (August)
Quieter Than Spiders - Signs Of Life 2xLP (September)
Standing Ovation - What Meaning 7inch (September)
Stereo Total - Ah! Quel Cinema LP (August))
Drab Mejestry - Modern Mirror LP (August)
De Ambassade - Duistre Kamers LP (August)
Hyboid - Strange 2xLP (September)
A Projection - Section (LP (September)
A Projection - Framework LP (September)
V.A.- Pop! LP (October/November)

and many more!
newsnewsnewsnewsnewsnewsnewsnewsnewsnewsnewsnewsnewsnews:

order more than 50 Euro = 1x 7inch or MCD for free!
order more than 100 Euro = 1x LP or CD for free
(we choose from!)