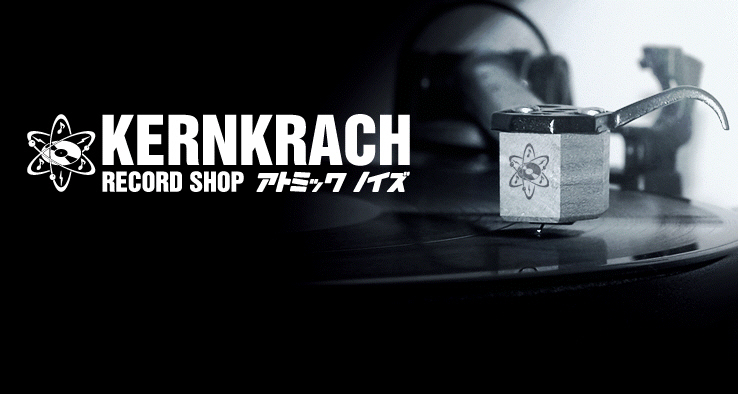 Willkommen im Kernkrach-Shop!
Wir bieten hier neben unseren eigenen Veröffentlichungen auch solche befreundeter Labels aus dem Elektro-Bereich an.
Außerdem haben wir verschiedene Raritäten aus den 80er Jahren im Angebot.
Ergänzt wird unserer Shop durch einige Punk-Veröffentlichungen.
Viel Spaß beim Stöbern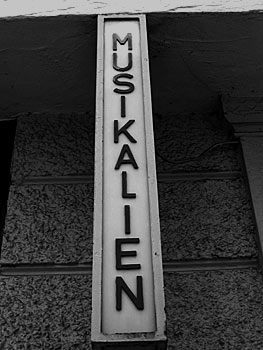 !!next up-date Sunday, June 30th!


NEW in Münster:
KERNKRACH RECORDSTORE
Hansaring 5
open: 12am-6pm
(wednesdays, fridays & saturdays)




out now:

*** V.A. - REKORDFAHRT NEGATIV Folge 2 LP (FKK10.006) ***
LAST COPIES!!!





last copies:

Mängelexemplar - - Auf und davon LP (hertz049)
Last copies!
Silent Signals - Infiltration Of Love LP (hertz052)
LAST COPIES!



still hot:
Konstantin Unwohl - Ich würd lieber nicht 7inch
Equinoxious - Limite Voltaico LP
DELOS - Microcosmos LP
UFO Hawai/Fred & Luna - Zeichen der Zeit (Tribute to Knusperkeks)
(last copies!)
TIPPTIPPTIPPTIPPTIPPTIPPTIPPTIPPTIPP:

*** V.A. - REKORDFAHRT NEGATIV Folge 2 LP ***


hot-hot-hot-hot-hot-hot-hot-hot-hot-hot
=> Über weitere 500 Tonträger radikal reduziert! very special offer for a lot of records/CD/tapes!!!




last arrivals (hot):
November Növelet - Magic LP
Pleasures Symbols - Closer And Closer Apart LP
Acid Horse - No Name, No Slogan 12inch
V.A.- Clear Momory MLP
Da-Sein - Mirror Touch MC

last arrivals (last weeks):
Dada Pogrom - The Synth Wreck Of Vasa CD
Minuit Machine - Infrarouge LP
4712 - Steig den Luis Trenker 7inch sided
Second Still - Violet Phase LP
Coldreams - Morning Rain 7inch
Kadeadkas - HalluciNation LP
Da-Sein - Mirror Touch LP
Der Blaue Reiter - United Yet Divided LP
Jenkie - In The Nught 7inch
Imiafan - Videnie LP
Cosmica Perversita - s/t LP
Container 90 - Friendship And Love 7inch
V.A.- VVAA_320 12inch
Venderstrooik - Crustacean 12inch
V.A.- Electro 12inch (Robotdisco1)
V.A.- Robotdisco 2 12inch
Back in stock:

Void Vision - Sub Rosa LP
John Bender - Plaster Falling LP
Data Fragments - Data Fragments LP
Dada Pogrom - Happy Happy Happy 7inch
Dada Pogrom - Tech Noire 12inch
Dada Pogrom - Apocalypse 12inch
Buzz Kull - New Kind Of Cross LP

Soon:
Nullzeit - Spiegelmensch 12inch (summer)
Len Leggins - 1980-84 LP (July)
Image Of Life - s/t LP (November)
Nao Katafuchi - Stahlgrau LP (August)
The Populists aka Yan Wagner - Belgian Trip 12inch (June)
Methods Of Dance - s/t 7/12inch (October)
Amato - Mechanismes Vol.1 12inch (June)
L´Avenir - Requiem 12inch / (July)
Dive - True Lies LP (July)
Silvia - Silvia LP (July)
Linea Aspera - Preseration Bias LP (July)
Lhasa - Acetabularia LP (July)

and many more!
newsnewsnewsnewsnewsnewsnewsnewsnewsnewsnewsnewsnewsnews:

order more than 50 Euro = 1x 7inch or MCD for free!
order more than 100 Euro = 1x LP or CD for free
(we choose from!)