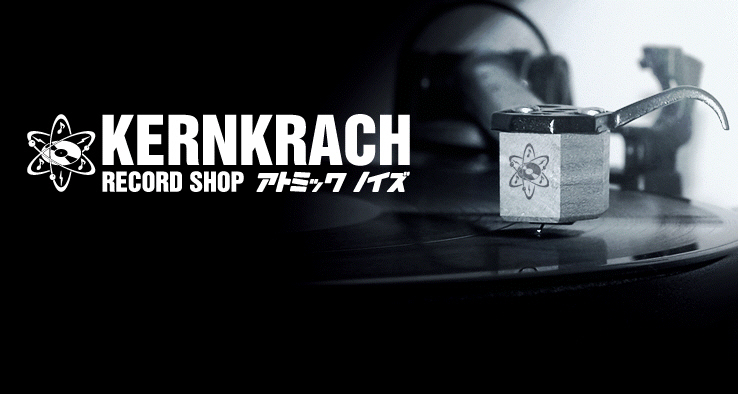 Willkommen im Kernkrach-Shop!
Wir bieten hier neben unseren eigenen Veröffentlichungen auch solche befreundeter Labels aus dem Elektro-Bereich an.
Außerdem haben wir verschiedene Raritäten aus den 80er Jahren im Angebot.
Ergänzt wird unserer Shop durch einige Punk-Veröffentlichungen.
Viel Spaß beim Stöbern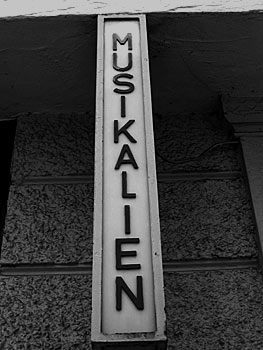 !!next up-date Sunday, April 28th!


NEW in Münster:
KERNKRACH RECORDSTORE
Hansaring 5
open: 12am-6pm
(wednesdays, fridays & saturdays)




out now:

*** V.A. - REKORDFAHRT NEGATIV Folge 2 LP (FKK10.006) ***





last copies:

Mängelexemplar - - Auf und davon LP (hertz049)
Silent Signals - Infiltration Of Love LP (hertz052)
LAST COPIES!



still hot:
Konstantin Unwohl - Ich würd lieber nicht 7inch
Equinoxious - Limite Voltaico LP
DELOS - Microcosmos LP
UFO Hawai/Fred & Luna - Zeichen der Zeit (Tribute to Knusperkeks)
(last copies!)
TIPPTIPPTIPPTIPPTIPPTIPPTIPPTIPPTIPP:

*** V.A. - REKORDFAHRT NEGATIV Folge 2 LP ***


hot-hot-hot-hot-hot-hot-hot-hot-hot-hot
=> Über weitere 500 Tonträger radikal reduziert! very special offer for a lot of records/CD/tapes!!!




last arrivals (hot):
Sudeten Creche - Nothing Is True 12inch
Le Chocolat Noir - Models Unrepresentative 12inch
Dollkraut - Fetish EP
Baze DjunkIII/Herr Brandt - No More 123456789

last arrivals (last weeks):
Frustration - The Drawback 7inch
Fragrance - Now That I´m Real LP
Solveig Matthildur - Constantly In Love LP
A² - Das Beste Aus Hagen CD
Plastikstrom - Beton Gegen Angst LP
Agent Side Grinder - A/X LP
The Horrorist - Separate Dimension 2x12inch
The Colder Sea - Young Love 7inch
V.A.-Vinylized Vol.8 LP
Codex Empire - Slow Erosion 2x12inch
IV Horsemen - Dies Irae 12inch
V.A.- 15 Years Of 4mg Records MC
Siamgda - s/t 12inch
G.B.S. - Sight MC
Back in stock:

Stephan Eicher - Spielt Noise Boys LP
The Wirtschaftswunder - Die Gute Wahl LP
Die Radierer - Porko Mondo LP
P.A.L. - Signum 2xLP
The Harrow - Silhouettes 12inch
The Electronic Circus - Direct Lines 7inch
Traitrs - Butcher´s Coin LP
Convex Model - Life In A Glass Cube LP
V.A.- Ende Vom Lied 2xLP

Soon:
Nullzeit - Spiegelmensch 12inch (summer)
Len Leggins - 1980-84 LP (April)
Image Of Life - s/t LP (June)
Nao Katafuchi - Stahlgrau LP (August)
The Present Moment - Split LP (April)
Ober Dada & Lera Foer - Mockba P.O.W.E.R. 12inch (April)
Miliken Chamber - Bodies 12inch (April)
V.A.- Aleatory Chaos Second Chapter LP (April)
Underthekin - Negative 12inch (April)
Psihokratija - Mentalnih Fotografija LP (April)
Blind Seagull - Cold Hands/Pressure LP (April)
Grauzone - Eisbär 12inch (May)
The Populists aka Yan Wagner - Belgian Trip 12inch (April)
Artistic Control - Walking In Love´s Shadow LP (April)
Gorilla Aktiv - Gorilla Aktiv LP (May/June)
John Lafia - 1980-1985 LP (April)
Artistic Control - Walking In Love´s Shadow LP (April)
Der Blaue Reiter - United Yet Divided LP (April/May)
Robotiko Rejekto - Communication 2xLP (April)
Methods Of Dance - s/t 7/12inch (October)
Doric - A Distorted Reality LP (April)
Stockhaussen - XXI LP (April)
November Növelet - Magic LP (May)
Da-Sein - Mirror Touch LP (May)
Identified Patient - Kogeldans LP (May)
Identified Patient & Sophie Du Palais - Don´t Exclude Anything 12inch (May)
Amato - Mechanismes Vol.1 12inch (May)
V.A.- Five Years Of Tears Vol.2 LP (May)



and many more!
newsnewsnewsnewsnewsnewsnewsnewsnewsnewsnewsnewsnewsnews:

order more than 50 Euro = 1x 7inch or MCD for free!
order more than 100 Euro = 1x LP or CD for free
(we choose from!)