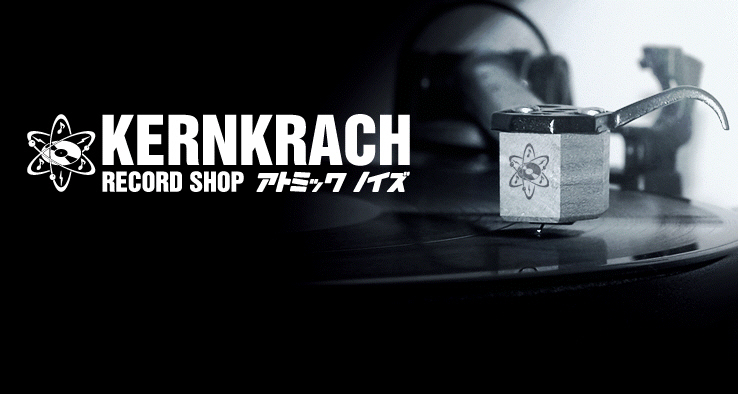 Willkommen im Kernkrach-Shop!
Wir bieten hier neben unseren eigenen Veröffentlichungen auch solche befreundeter Labels aus dem Elektro-Bereich an.
Außerdem haben wir verschiedene Raritäten aus den 80er Jahren im Angebot.
Ergänzt wird unserer Shop durch einige Punk-Veröffentlichungen.
Viel Spaß beim Stöbern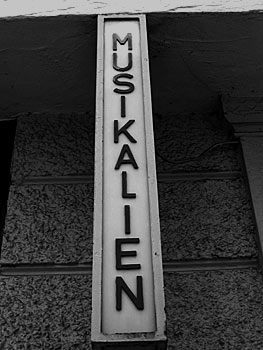 !next up-date Sunday, 18.March!
soon:

Equinoxious - 2. LP (hertz053) = May 2018




out now:

Silent Signals - Infiltration Of Love LP (hertz052)




still hot:
DELOS - Microcosmos LP
UFO Hawai/Fred & Luna - Zeichen der Zeit (Tribute to Knusperkeks) 7inch
Dada Pogrom - Kolophonium LP

TIPPTIPPTIPPTIPPTIPPTIPPTIPPTIPPTIPP:

*** Neuzeitliche Bodenbeläge - Ich verliebe mich nie 7inch ***
*** Night Sticks - Afraid To Cry 7inch ***
=> Über weitere 500 Tonträger radikal reduziert! very special offer for a lot of records/CD/tapes!!!




last arrivals (hot):
Neuzeitliche Bodenbeläge - Ich verlieb mich nie 7inch
Night Sticks - I´m Afraid To Cry 7inch
Celldöd - Kall Fusion 12inch
Lab Personnel - Recreation LP
Bezier - Parler Musique 2xLP

last arrivals (last week):
V.A.- The Bedroom Tapes LP
V.A.- Kale Plankieren LP
Eye - Cocktail Mexico 10inch
V.A.- Artificial Material 2.0 12inch
V.A.- Artificial Material 12inch
Bastards Of Love - Darling Please 12inch
Back in stock:
You. - Bouquet LP
Trisomie21 - Chapter I-IV Box
V.A.- The Bedroom Tapes LP
Veil Of Light - Front Teeth LP
Beta Evers - Walking With The Labyrinth EP
Mode In Gliany - Kanevedenn EP
Solid Space - Space Museum LP

Soon:

Supernova 1006 - Unique World LP (February)
Material Canterel - At The Sea LP (February)
V.A.- Bekannt & Beliebt LP (autumn 2018)
V.A.- Lärm & Stahl LP (March)
We Are Not Brothers - III LP (March)
S.A.D. - She´s Gone 12inch (March)
V.A. - Ride The Wave Vol.2 LP (March)
Synths Versus Me - Akelarre 2x12inch (March)
Geisterfahrer - Sehr Entgegenkommend LP (February)
TV War/ME-109 - 5xLP Box (February)
Arte Moderno - Musica Cabeza LP (February)
Qual - The Ultimate Climax LP (March)
SPO - Rot in der Kühle LP (March)
Max Vincent - Beograd LP (April)
Actors - It Will Come To You LP (March/April)
The Detox Twins - In The Hopsital Garden 7inch (March)
Selofan - Vitrioli LP (March/April)
Lebanon Hanover - Let Them Be Alien LP (March/April)
Dollkraut & Eefje De Visser - s/t 7inch (April)

and many more!




newsnewsnewsnewsnewsnewsnewsnewsnewsnewsnewsnewsnewsnews:

order more than 50 Euro = 1x 7inch or MCD for free!
order more than 100 Euro = 1x LP or CD for free
(we choose from!)