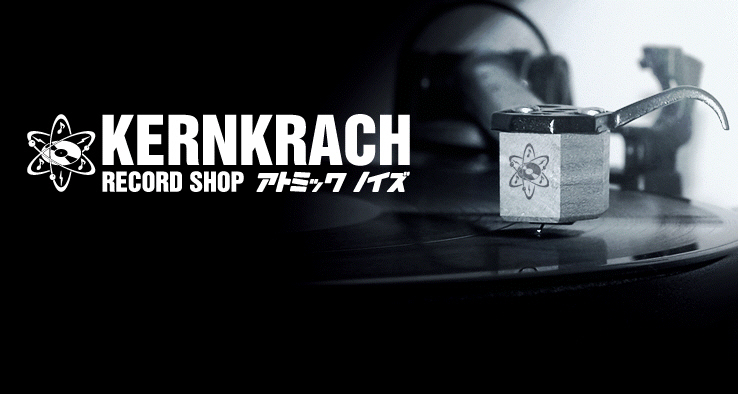 Willkommen im Kernkrach-Shop!
Wir bieten hier neben unseren eigenen Veröffentlichungen auch solche befreundeter Labels aus dem Elektro-Bereich an.
Außerdem haben wir verschiedene Raritäten aus den 80er Jahren im Angebot.
Ergänzt wird unserer Shop durch einige Punk-Veröffentlichungen.
Viel Spaß beim Stöbern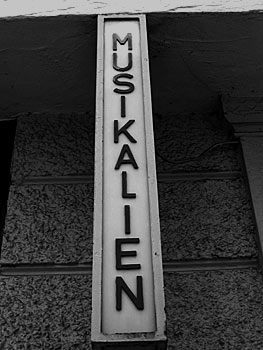 next up-date Sunday, November 17th!


NEW in Münster:
KERNKRACH RECORDSTORE
Hansaring 5
open: 12am-6pm
(wednesdays, fridays & saturdays)




out now:

*** IMAGE OF LIFE - Attended By Silence LP (hertz054) ***
*** V.A. - POP, die Platte LP (hertz10965) ***





last copies:

V.A.- Rekordfahrt Negativ Vol.2 LP (FKK10.006)
1 last copy!
Mängelexemplar - Auf und davon LP (hertz049)
4 last copies!
Silent Signals - Infiltration Of Love LP (hertz052)
8 last copies!
Konstantin Unwohl - Ich würd lieber nicht 7inch (hertz057)
3 last copies!
still hot:
Nao Katafuchi - Stahlgrau LP
QEK Junior - Druschba LP
Messieurs Bricolage - Tool Box LP
Inox Kapell - Werkschoh 2xLP
Equinoxious - Limite Voltaico LP
DELOS - Microcosmos LP
Tata Technikk/Werner Karloff - Split LP
UFO Hawai/Fred & Luna - Zeichen der Zeit (Tribute to Knusperkeks)
TIPPTIPPTIPPTIPPTIPPTIPPTIPPTIPPTIPP:

*** IMAGE OF LIFE - Attended By Silence LP ***
*** V.A. - POP, die Platte LP ***


hot-hot-hot-hot-hot-hot-hot-hot-hot-hot
=> Über weitere 500 Tonträger radikal reduziert! very special offer for a lot of records/CD/tapes!!!




last arrivals (hot):
Image Of Life - Attended By Silence LP
V.A.- POP, die Platte LP
Bragolin vs Adam Tristar - Let Out The Noise Inside LP
Incirrina - 8.15 LP
Comix - Comix LP
Chris Davis - Travelling Light 12inch
The Force Dimension - Deus X Machina + 2xLP
Hoffen - Cold Tears Of An Angel LP
Antipole - Radial Glare LP
Aborted At Line 6 - Mammut 12inch
Diavol Straim - Todo El Caos Habota Aqui LP
Cannibale - No Mercy For Love LP
last arrivals (last weeks):
Turquoise Days - Further Strategies 2xLP
Skemer - Benevolence LP
Nuovo Testamento - Exposure 12inch
Jardin - Maqui De Hierro LP
Circuit3 - The Price Of Nothing & The Value Of Erverything LP
Back in stock:

V.A.- Underground Wave Vol.6 LP
The Bernie & The Jörgi - Album für die Jugend LP
Silent EM - The Absence LP
Coldreams - Morning Rain 7inch
Martin Dupont BOX - 5xLP Set
The KVB - Inmaterial Visions LP
Linea Aspera - Preservation Bias LP
Lou Champagne System - No Visible Means LP
Frust - Stone 1 12inch
I Tpame I Tvrame - Ikin Vijne 2xLP
Traitrs - Heretic LP

Soon:
Methods Of Dance - s/t 7/12inch (January)
Amato - Mechanismes Vol.1 12inch (November)
A Projection - Section (LP (November)
V.A.- Wave Earplug Vol.4 (April)
Rosegarden Funeral Party - Once In A While 12inch (November)
Downwell - I See Death In Your Eyes 12inch (November)
V.A.- Ride The Wall III 12inch (November)
Marta Raya - Reflections (January)
No New Dawn - Double Dream LP (December)
Popsimonova - After The Fall 12inch (November)
Mark Lane - She Glows 7inch (November)
Mängelexemplar - 4.album (April)
Convex Model - 2.album (March)
Tornische - Interiorismo LP (November)
Minuit Machine - Live & Distroy (November)
Box & The Twins - Zerfall LP (November)
V.A.- Schwarze Schweiz 2xLP (November)
Widdendream - Wave Of Silence LP (May)
V.A.- Kosmonauts LP (June/July)

and many more!
newsnewsnewsnewsnewsnewsnewsnewsnewsnewsnewsnewsnewsnews:

order more than 50 Euro = 1x 7inch or MCD for free!
order more than 100 Euro = 1x LP or CD for free
(we choose from!)