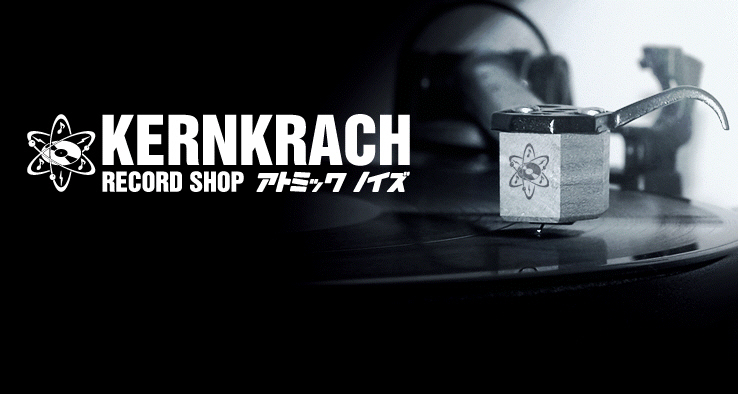 Willkommen im Kernkrach-Shop!
Wir bieten hier neben unseren eigenen Veröffentlichungen auch solche befreundeter Labels aus dem Elektro-Bereich an.
Außerdem haben wir verschiedene Raritäten aus den 80er Jahren im Angebot.
Ergänzt wird unserer Shop durch einige Punk-Veröffentlichungen.
Viel Spaß beim Stöbern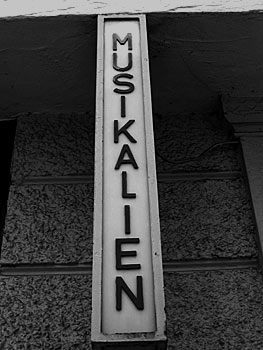 !next up-date Sunday, July 29th!

NEW in Münster:
KERNKRACH RECORDSTORE
Hansaring 5
open: 11am-8pm
(fridays & saturdays)


out now:

*** Equinoxious - Limite Voltaico LP (hertz053) ***




last copies:

Silent Signals - Infiltration Of Love LP (hertz052)




still hot:
DELOS - Microcosmos LP
UFO Hawai/Fred & Luna - Zeichen der Zeit (Tribute to Knusperkeks) 7inch
Dada Pogrom - Kolophonium LP

TIPPTIPPTIPPTIPPTIPPTIPPTIPPTIPPTIPP:

*** Equinoxious - Limite Voltaico LP ***


hot-hot-hot-hot-hot-hot-hot-hot-hot-hot
=> Über weitere 500 Tonträger radikal reduziert! very special offer for a lot of records/CD/tapes!!!




last arrivals (hot):
Geisterfahrer - Sehr Entgegenkommend LP
Phase Fatale - Reverse Fall 12inch
Die Form - Teras Of Eros MLP

last arrivals (last week):
V.A.- Sweet Synthetic Collection PicLP
Schwefelgelb - Aus den Falten 12inch
V.A.- Cosmographia Vol.1 LP
Sauerstofff - Braucht jeder LP
V.A.- Wiedergaben Vol.2 12inch
Lavender Hex - Album 2018 LP
Monte Cazazza - Rhythemeditbox 7inch
V.A.- The Great In The Small 12inch
Blessum - Blessum LP
Vektor - Total Liberation 12inch

Back in stock:
Deadly Nightshades/Guerre Éclair - Split EP
Elektroschrott - Elektroschrott 7inch
V.A.- Wave Earplug Vol.1 & 2 LP
Stockhaussen - Cold Lines LP
Lunapark - Gefangene Vögel LP

Soon:

V.A.- Bekannt & Beliebt LP (autumn 2018)
Cold Beat - A Sinple Reflection EP (Juli)
Gusztav Fekete - Introspection LP (July)
Fred Ventura & Alba - Closing The Circle 12inch (July)
V.A.- Minimal Signals Vol.4 LP (August)
Synths Versus Me - Memories Of A Day Dream LP (August)
Wind Atlas - En La Cruz 12inch (August)
I Tpame I Tv Rame - Ikin Vijne 2x12inch (August)
Mängelexemplar - Auf und Davon LP (October/November)
Konstantin Unwohl - s/t 7inch (September)
V.A.- Rekordfahrt Negativ Vol.2 LP (December)

and many more!
newsnewsnewsnewsnewsnewsnewsnewsnewsnewsnewsnewsnewsnews:

order more than 50 Euro = 1x 7inch or MCD for free!
order more than 100 Euro = 1x LP or CD for free
(we choose from!)