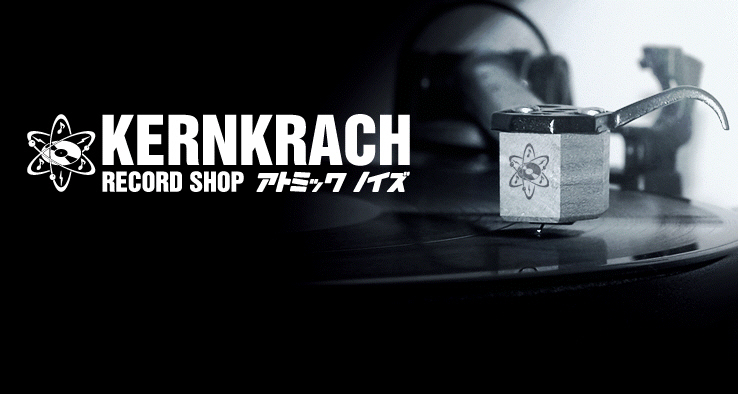 Willkommen im Kernkrach-Shop!
Wir bieten hier neben unseren eigenen Veröffentlichungen auch solche befreundeter Labels aus dem Elektro-Bereich an.
Außerdem haben wir verschiedene Raritäten aus den 80er Jahren im Angebot.
Ergänzt wird unserer Shop durch einige Punk-Veröffentlichungen.
Viel Spaß beim Stöbern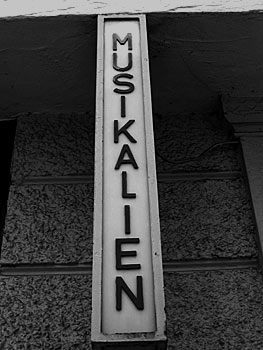 Hier geht es zum Record - Shop in Münster

next up-date Sunday, September 19th!
Kernkrach in Münster:
KERNKRACH RECORDSTORE
Hansaring 5
open: 12am-6pm
(wednesdays, fridays & saturdays)




out now:
*** Hans Uran - Prinzipielle Sicherheit 7inch (hertz067) ***

still hot:
En Suite Cabinet - s/t LP (hertz063)
Schwarz-Weiss Fraktion - Einfach Nichts LP (hertz064)
V.A. - Rarbarbara MC (hertz4444)
V.A.- Lieder, die kein Label wollte LP (hertz062) - last copies!
Widdendream - Wave Of Silemce LP (hertz061)
Pleasure Victim - Stadt aus Glas 7inch (Nancy2)
Convex Model - Quantity Of Motion LP (hertz058)
Mängelexemplar - Non Plus Ultra LP (hertz060)
V.A.- Pop, die Platte LP (hertz10965)
TIPPTIPPTIPPTIPPTIPPTIPPTIPPTIPPTIPP:
*** Hans Uran - Prinzipielle Sicherheit 7inch ***



hot-hot-hot-hot-hot-hot-hot-hot-hot-hot
=> Über weitere 1000 Tonträger radikal reduziert! very special offer for a lot of records/CD/tapes!!!


last arrivals (hot):
Hans Uran - Prinzipielle Sicherheit 7inch
Parole E Azioni/Ces Cadaveres - Split LP
Position Baby Doll - Position Baby Doll LP
Radikal Kuss - Niemand hat das Recht Zu Gehorchen LP
THX 1971 - Tanzbar Und Modern LP
The Sound - From The Lions Mouth LP
The Sound - Jeopardy LP
Dynamic Masters - Prestige CD
Dynamic Masters - Decade CD
Dynamic Masters - Klartext CD
Zartbitter 16 - Seltene Erden CD
Zartbitter 16 - Richtung Zukunft CD
last arrivals (last weeks):
VEX - Average Minds Think Alike LP
Hante. - Tsunami LP
Kid Moxie - Big In Japan 7inch
Antiflvx - Spirals LP
FRAK - Early Grey LP
Gudrun Gut & Mabe Fratti - Let´s Talk About The Weather LP
Back in stock:
Traitrs - The Sick, Tired And Ill 10inch
V.A.- Elektronik Och Skrammeldisko LP
Kinder Aus Asbest - Inside LP
Tearfulm Moon - Evocation LP
Doric - A Distorted Reality LP
Milliken Chamber - Absence LP
V.A.- Cuerdas Ancestrales LP
Kord - Soviet Stars 12inch
18:e October - Diskomaskin 2xLP
Linea Aspera - s/t LP
Ela Orleans - Movies For Ears LP
Deux - Decadance LP
Konstantin Unwohl - Im Institut für Strömungstechnik LP
Soon:
No New Dawn - Double Dream LP (September)
Marc Ash - Mirror Glaze Lavush 12inch (September)
Planetary Peace - Synthesis 2xLP (September)
Mestre - Beyond The Lines LP (September)

Kill Shelter/Antipole - A Haunted Place LP (September)
Der Nachtportier - 1 LP & 7inch (October/November)
Second Planet - s/t LP (February)
Group Modular - Time Masters LP (September)
V.A.- MiniRoboter2 LP (December)
and many more!
newsnewsnewsnewsnewsnewsnewsnewsnewsnewsnewsnewsnewsnews:

order more than 50 Euro = 1x 7inch or MCD for free!
order more than 100 Euro = 1x LP or CD for free
(we choose from!)