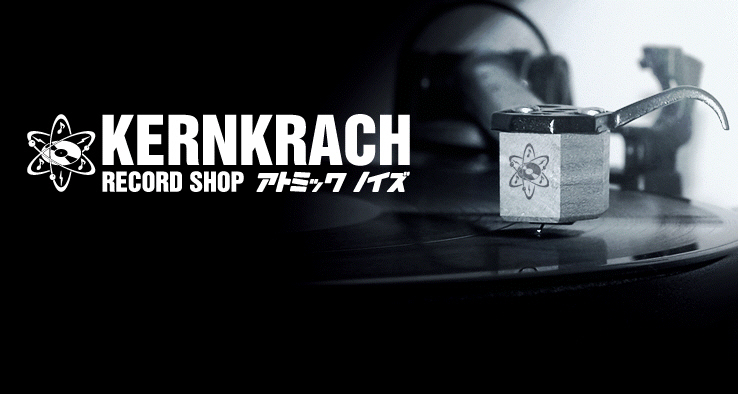 Willkommen im Kernkrach-Shop!
Wir bieten hier neben unseren eigenen Veröffentlichungen auch solche befreundeter Labels aus dem Elektro-Bereich an.
Außerdem haben wir verschiedene Raritäten aus den 80er Jahren im Angebot.
Ergänzt wird unserer Shop durch einige Punk-Veröffentlichungen.
Viel Spaß beim Stöbern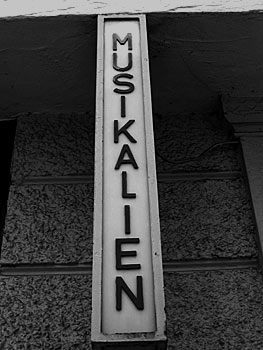 !next up-date Sunday, October 21th!


NEW in Münster:
KERNKRACH RECORDSTORE
Hansaring 5
open: 12am-7pm
(fridays & saturdays)


out now:

*** Konstantin Unwohl - Ich würd lieber nicht (hertz056) ***




last copies:

Silent Signals - Infiltration Of Love LP (hertz052)




still hot:
Equinoxious - Limite Voltaico LP
DELOS - Microcosmos LP
UFO Hawai/Fred & Luna - Zeichen der Zeit (Tribute to Knusperkeks) 7inch
Dada Pogrom - Kolophonium LP
(last copies!)
TIPPTIPPTIPPTIPPTIPPTIPPTIPPTIPPTIPP:

*** Konstantin Unwohl - Ich würd lieber nicht 7inch ***


hot-hot-hot-hot-hot-hot-hot-hot-hot-hot
=> Über weitere 500 Tonträger radikal reduziert! very special offer for a lot of records/CD/tapes!!!




last arrivals (hot):
Le Syndicat Electronique - Le Syndicat Electronique 2xLP
The KVB - Only Now Forever 2xLP
V.A.- Det Är Grymt I Norr LP
Tobis Bernstrup - Technophobic LP
Kaelan Mikla - Manadans LP
Art Interface - War Dance Hits 7inch
Solveig Matthildur - Unexplained Miseries LP
Kassettenfachentstauber - Nachtaufnahmen 7inch

last arrivals (last week):
V.A.- A Matter Of Concepts LP
King Ende Shneafliet - Dimension Mix 01 MLP
Adult. - This Behavior LP
Unhappybirthday - Schaum LP
Buttechno - Cherskogo Drive 12inch
Back in stock:
Lebanon Hanover - Let Them Be Alien LP
Lebanon Hanover - Tomb For Two LP
Lebanon Hanover - The World Is Getting Colder LP
Lebanon Hanover - Why Not Just Be Solo LP
Der Blaue Reiter - Epitaph 190-1983 LP
Der Weise Hai - Best of Berlin LP
Traitrs - Heretic LP
Space Solid - Space Museum LP
El Deux - Nur für Mädchen LP
Hante. - No Hard Feelings 12inch
Hante. - Between Hope & Danger LP

Soon:
V.A.- Bekannt & Beliebt LP (autumn 2018)
Gusztav Fekete - Introspection LP (October)
Fred Ventura & Alba - Closing The Circle 12inch (October)
Mängelexemplar - Auf und Davon LP (November)
V.A.- Rekordfahrt Negativ Vol.2 LP (December)
L´Avenir/Silent Signals - Split LP (October)
Slovenzka Televiza - Documento 12inch (October)
V.A.- Earplug Vol.3 LP (February)
Staccato Du Mal - Entre Sombras LP (October)
Whispering Sons - Image LP (October)
Leere - Fragmented Identity LP (October)
Convex Model - Life In A Glass Cube LP (October)
Molly Nilsson - Twenty Twenty LP (October)
Twins - Make Life Before You 7inch (October)
Sololust - Dato 12inch (October)
Silver Age People - Flags And Crosses 12inch (October)
V.A.- Frost Vol.3 LP (October)
R.E.K. - s/t LP (October)
Couteau Latex - Decadanse 12inch (October)
V.A.- Sowas von egal LP (October)
V.A.- 4 In 1 Volume 5 LP (October)
V.A.- Business Class Library Music LP (October)
Nullzeit - Spiegelmensch 12inch (March 2019)

and many more!
newsnewsnewsnewsnewsnewsnewsnewsnewsnewsnewsnewsnewsnews:

order more than 50 Euro = 1x 7inch or MCD for free!
order more than 100 Euro = 1x LP or CD for free
(we choose from!)