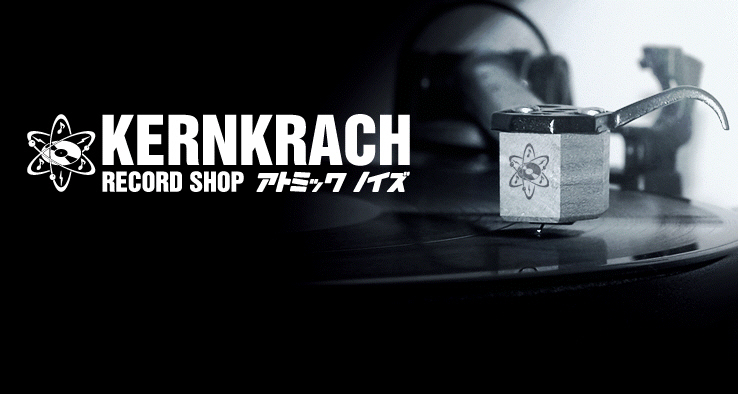 Willkommen im Kernkrach-Shop!
Wir bieten hier neben unseren eigenen Veröffentlichungen auch solche befreundeter Labels aus dem Elektro-Bereich an.
Außerdem haben wir verschiedene Raritäten aus den 80er Jahren im Angebot.
Ergänzt wird unserer Shop durch einige Punk-Veröffentlichungen.
Viel Spaß beim Stöbern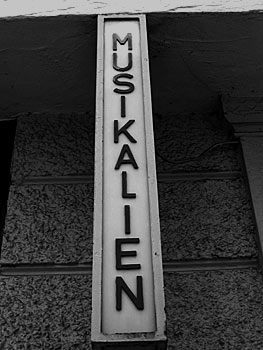 !next up-date Sunday, July 1th!

NEW in Münster:
KERNKRACH RECORDSTORE
Hansaring 5
open: 11am-8pm
(fridays & saturdays)


soon:

Equinoxious - 2. LP (hertz053) = June/July 2018




out now:

Silent Signals - Infiltration Of Love LP (hertz052)




still hot:
DELOS - Microcosmos LP
UFO Hawai/Fred & Luna - Zeichen der Zeit (Tribute to Knusperkeks) 7inch
Dada Pogrom - Kolophonium LP

TIPPTIPPTIPPTIPPTIPPTIPPTIPPTIPPTIPP:

*** V.A.- Extra Noir LP ***
*** Potochkine - Potochkine LP ***


=> Über weitere 500 Tonträger radikal reduziert! very special offer for a lot of records/CD/tapes!!!




last arrivals (hot):
V.A.-Extra Noir LP
Potochkine - Potochkine LP
Stockhaussen - Signos LP
SDH - Semiotics Department Of Heteronyms LP
Smersh - Super-Deformed 7inch

last arrivals (last week):
V.A.-Interferecias Vol.1 2xLP
V.A.-Interferecias Vol.2 2xLP
Inhalt - Commerce 12inch
Richard Wahnfried - Time Actor 2xLP
Colin Potter - The Where House? 2xLP
Miss Kittin & The Hacker - Lost Tracks Vol.2 12inch
Doris Norton - Personal Computer LP

Back in stock:
Stockhaussen - Cold Lines LP
Lunapark - Gefangene Vögel LP
Supernova 1006 - Unique World LP
V.A.-Stuttgart brennt vor Langeweile 2xLP
Das Kabinette - Spy Thriller LP
Marie Davidson - Adieux Au Dancefloor LP
Nocturnal Projections - Complete Studio Recordings LP
Love In Cage - Mirrage Post-Horizon LP
Das Ding - Kindheitsmuster 7inch

Soon:

V.A.- Bekannt & Beliebt LP (autumn 2018)
Geisterfahrer - Sehr Entgegenkommend LP (June)
TV War/ME-109 - 5xLP Box (June)
V.A.- The Great In The Smal 12inch (June)
Vektor - Total Liberation 12inch (June)
Blessum - Blessum LP (June)
Visonia - Fake Wings LP (June)
Cold Beat - A Sinple Reflection EP (June)


and many more!
newsnewsnewsnewsnewsnewsnewsnewsnewsnewsnewsnewsnewsnews:

order more than 50 Euro = 1x 7inch or MCD for free!
order more than 100 Euro = 1x LP or CD for free
(we choose from!)