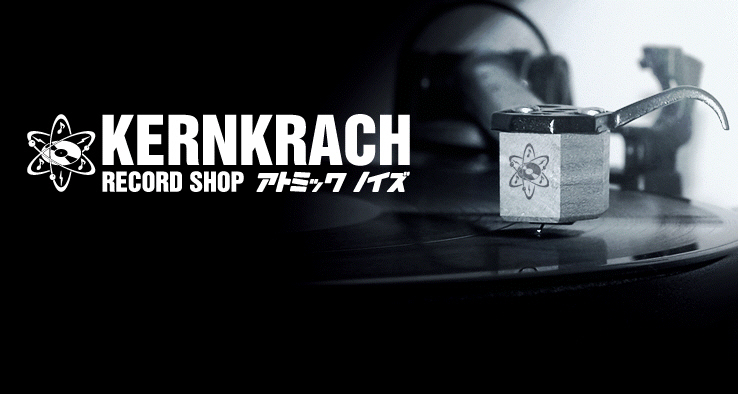 Willkommen im Kernkrach-Shop!
Wir bieten hier neben unseren eigenen Veröffentlichungen auch solche befreundeter Labels aus dem Elektro-Bereich an.
Außerdem haben wir verschiedene Raritäten aus den 80er Jahren im Angebot.
Ergänzt wird unserer Shop durch einige Punk-Veröffentlichungen.
Viel Spaß beim Stöbern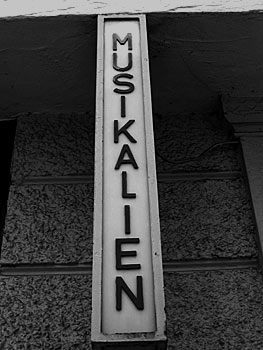 !!next up-date Sunday, June 16th!
VACATION: May 25th - June 11th !!!


NEW in Münster:
KERNKRACH RECORDSTORE
Hansaring 5
open: 12am-6pm
(wednesdays, fridays & saturdays)


VACATION: May 25th - June 11th !!!
=> no shipping! Recordstore and Webstore open!
out now:

*** V.A. - REKORDFAHRT NEGATIV Folge 2 LP (FKK10.006) ***
LAST COPIES!!!





last copies:

Mängelexemplar - - Auf und davon LP (hertz049)
Last copies!
Silent Signals - Infiltration Of Love LP (hertz052)
LAST COPIES!



still hot:
Konstantin Unwohl - Ich würd lieber nicht 7inch
Equinoxious - Limite Voltaico LP
DELOS - Microcosmos LP
UFO Hawai/Fred & Luna - Zeichen der Zeit (Tribute to Knusperkeks)
(last copies!)
TIPPTIPPTIPPTIPPTIPPTIPPTIPPTIPPTIPP:

*** V.A. - REKORDFAHRT NEGATIV Folge 2 LP ***


hot-hot-hot-hot-hot-hot-hot-hot-hot-hot
=> Über weitere 500 Tonträger radikal reduziert! very special offer for a lot of records/CD/tapes!!!




last arrivals (hot):
Xarah Dion - Pleine Nord LP
V.A.- Plastic Dance 2:Domestic Synth Pop & Patchbay Punk
Der Moderne Man - 80 Tage auf See
last arrivals (last weeks):
Patience - Dizzy Spells LP
V.A.- Underground Wave Vol.6 LP
Kompromat - Traum und Existenz LP
Raderkraft - Smart Control 12inch
John Lafia - 1980-1985 2xLP
Robotiko Rejekto - Communication 87-92 2xLP
Veil Of Light - Inflict LP
Ela Orleans - Movies For Ears LP
Grauzone - Eisbär 12inch
Marnie - Songs Hurt Me LP
Suicide - Suicide LP
John Bender - I don´t remember now LP
John Bender - Plaster Falling LP

Back in stock:

Dada Pogrom - Happy Happy Happy 7inch
Dada Pogrom - Tech Noire 12inch
Dada Pogrom - Apocalypse 12inch
Buzz Kull - New Kind Of Cross LP
Le Cliche - Consumer Manoeuvres LP
Le Cliche - The Product Is You LP
V.A.- We Are Electric: Gary Numan Revisited LP

Soon:
Nullzeit - Spiegelmensch 12inch (summer)
Len Leggins - 1980-84 LP (May)
Image Of Life - s/t LP (November)
Nao Katafuchi - Stahlgrau LP (August)
The Populists aka Yan Wagner - Belgian Trip 12inch (May)
Gorilla Aktiv - Gorilla Aktiv LP (June)
Der Blaue Reiter - United Yet Divided LP (May)
Methods Of Dance - s/t 7/12inch (October)
November Növelet - Magic LP (May)
Da-Sein - Mirror Touch LP (May)
Amato - Mechanismes Vol.1 12inch (May)
Coldreams - Morning Rain 7inch (May)
Minuit Machine - Infrarouge LP (June)
V.A.- 320 LP (June)
Cosmic Perversita - s/t LP (June)
and many more!
newsnewsnewsnewsnewsnewsnewsnewsnewsnewsnewsnewsnewsnews:

order more than 50 Euro = 1x 7inch or MCD for free!
order more than 100 Euro = 1x LP or CD for free
(we choose from!)