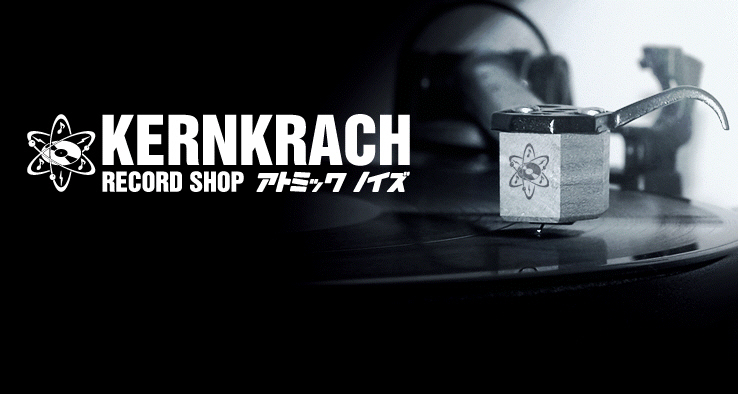 Willkommen im Kernkrach-Shop!
Wir bieten hier neben unseren eigenen Veröffentlichungen auch solche befreundeter Labels aus dem Elektro-Bereich an.
Außerdem haben wir verschiedene Raritäten aus den 80er Jahren im Angebot.
Ergänzt wird unserer Shop durch einige Punk-Veröffentlichungen.
Viel Spaß beim Stöbern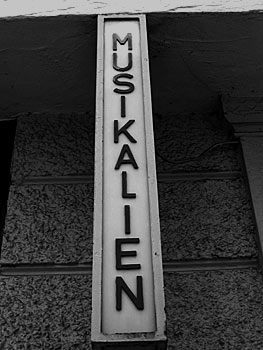 Hier geht es zum Record - Shop in Münster

next up-date Sunday, May 9th!



Kernkrach in Münster:
KERNKRACH RECORDSTORE
Hansaring 5
open: 12am-6pm
(wednesdays, fridays & saturdays)




out now:
*** EN SUITE CABINET - En Suite Cabinet LP (hertz063) ***

still hot:
V.A.- Lieder, die kein Label wollte LP (hertz062) - last copies!
Widdendream - Wave Of Silemce LP (hertz061)
Pleasure Victim - Stadt aus Glas 7inch (Nancy2)
Convex Model - Quantity Of Motion LP (hertz058)
Mängelexemplar - Non Plus Ultra LP (hertz060)
V.A.- Pop, die Platte LP (hertz10965)
TIPPTIPPTIPPTIPPTIPPTIPPTIPPTIPPTIPP:
*** EN SUITE CABINET - En Suite Cabinet LP ***



hot-hot-hot-hot-hot-hot-hot-hot-hot-hot
=> Über weitere 1000 Tonträger radikal reduziert! very special offer for a lot of records/CD/tapes!!!


last arrivals (hot):
Deathtrippers - Deathtrippers LP
last arrivals (last weeks):
En Suite Cabinet - En Suite Cabinet LP
Vomito Negro - Entitled LP
Veil Of Light - Landslide LP
Der Plan - Save Your Software!! LP
Die Welttraumforscher - Wir Arbeiten Für Die Nächste Welt LP
Die Welttraumforscher - Die RückkehrDer Echten Menschheit LP
Valid blU - WFYB.TV LP
Back in stock:
Mittagspause - Mittagspause LP
Dämmerattacke - Tausend Seen LP
Chuzpe - 1000 Takte LP
Any Leave - Moving In Certain Patterns LP
The Serfs - The Serfs LP
Monopol - Weltweit LP
Ding An Sich - The Early Years 1987-1992 LP
Techniques Berlin - Breathering 2xLP
Siedlerheim - Westhafen LP
Georgie D. - Diedrich Diedrichsen wird getötet werden LP
The R.I.P.ped Nancys - Highway Superstar 7inch
Nao Katafuchi - Emergency 12inch/MLP
THX 1971 - s/t LP
Soon:
No New Dawn - Double Dream LP (May)
Marc Ash - Mirror Glaze Lavush 12inch (May)
Planetary Peace - Synthesis 2xLP (May)
Mestre - Beyond The Lines LP (May)
Hans Uran - s/t 7inch (June)
Der Diskrete Charme - s/t LP (May)
Cleansed By Fire - Mission To The Sun LP (May)
Molly Nilsson - Hey Moon 7inch (May)
Kill Shelter/Antipole - A Haunted Place LP (May)
Der Nachtportier - 1 LP & 7inch (August)
Futurisk - Recordings 1980-82 3x 7inch & Flexi & Booklet (May)
Whispering Sons - Surface LP (May)
Le Syndicat Electronique - Forgotten Tracks 1999-2019 LP (May)
Sex Kino - s/t LP (May)
Fraktion Schwarz-Weiss - Einfach Nichts LP (July)
Isla Ola - Nebelmond LP (June)
V.A.- Rarbarbara MC (May)
Second Planet - s/t LP (September)
and many more!
newsnewsnewsnewsnewsnewsnewsnewsnewsnewsnewsnewsnewsnews:

order more than 50 Euro = 1x 7inch or MCD for free!
order more than 100 Euro = 1x LP or CD for free
(we choose from!)