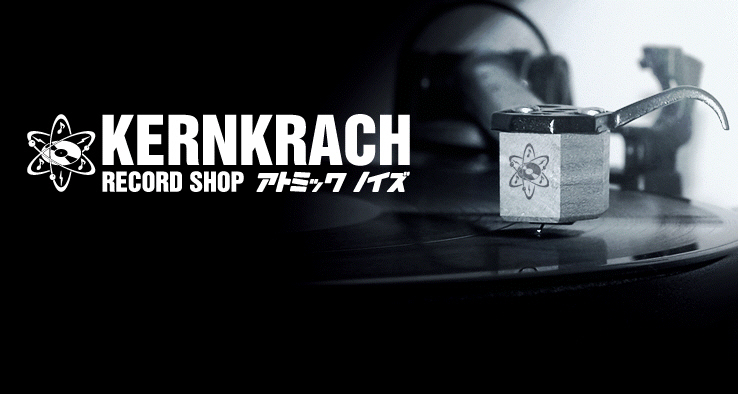 Willkommen im Kernkrach-Shop!
Wir bieten hier neben unseren eigenen Veröffentlichungen auch solche befreundeter Labels aus dem Elektro-Bereich an.
Außerdem haben wir verschiedene Raritäten aus den 80er Jahren im Angebot.
Ergänzt wird unserer Shop durch einige Punk-Veröffentlichungen.
Viel Spaß beim Stöbern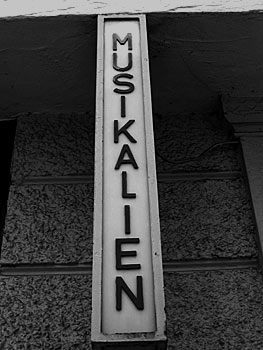 !!next up-date Sunday, March 31th!


NEW in Münster:
KERNKRACH RECORDSTORE
Hansaring 5
open: 12am-6pm
(wednesdays, fridays & saturdays)




out now:

*** V.A. - REKORDFAHRT NEGATIV Folge 2 LP (FKK10.006) ***





last copies:

Mängelexemplar - - Auf und davon LP (hertz049)
Silent Signals - Infiltration Of Love LP (hertz052)
LAST COPIES!



still hot:
Konstantin Unwohl - Ich würd lieber nicht 7inch
Equinoxious - Limite Voltaico LP
DELOS - Microcosmos LP
UFO Hawai/Fred & Luna - Zeichen der Zeit (Tribute to Knusperkeks)
(last copies!)
TIPPTIPPTIPPTIPPTIPPTIPPTIPPTIPPTIPP:

*** V.A. - REKORDFAHRT NEGATIV Folge 2 LP ***


hot-hot-hot-hot-hot-hot-hot-hot-hot-hot
=> Über weitere 500 Tonträger radikal reduziert! very special offer for a lot of records/CD/tapes!!!




last arrivals (hot):
La Stele Des Pleurs - La Voix Des Vieux Temps LP
Data Fragments - Data Fragments LP
Paul Jansen & ZN - De Toerisme EP
Schwund - Technik Und Gefühl LP
Iv/An - Sloboda Kretanja 7inch
Iv/An - Zlatni Rez 7inch
Berlin Express - Die Russen Kommen 12inch
Mutter - Ich Schäme Mich Gedanken.... LP
Silver Age People - Flags And Crosses 12inch
Honkas - Ein Lied Für Fritz 7inch
Harnröhrer - Harnröhrer 7inch
Neugeborene Nachtmusik - Take Me To Your Healer LP
Leroy Se Meurt - LRSM 12inch

last arrivals (last weeks):
Machinegewehr - Kurayami 12inch
Normal Brain - Lady Maid LP
Bunker City/Carsten Vollmer - Antartika PicLP
Dead Bells - Standing At The Edge Of The World LP

Back in stock:

Convex Model - Life In A Glass Cube LP
V.A.- Ende Vom Lied 2xLP
Days Of Sorrow - Whatever Happens LP
Komplikations - Step Forward 12inch
Hante. - Fierce LP
Staccato Du Mal - Entre Sombras LP
Solid Space - Space Museum LP
The KVB - Desire LP

Soon:
Nullzeit - Spiegelmensch 12inch (summer)
Len Leggins - 1980-84 LP (April)
Sudeten Creche - Nothing Is True LP (April)
Image Of Life - s/t LP (May/June)
Nao Katafuchi - Stahlgrau LP (August)
Plastix - Konsumier mich 7inch (March)

and many more!
newsnewsnewsnewsnewsnewsnewsnewsnewsnewsnewsnewsnewsnews:

order more than 50 Euro = 1x 7inch or MCD for free!
order more than 100 Euro = 1x LP or CD for free
(we choose from!)