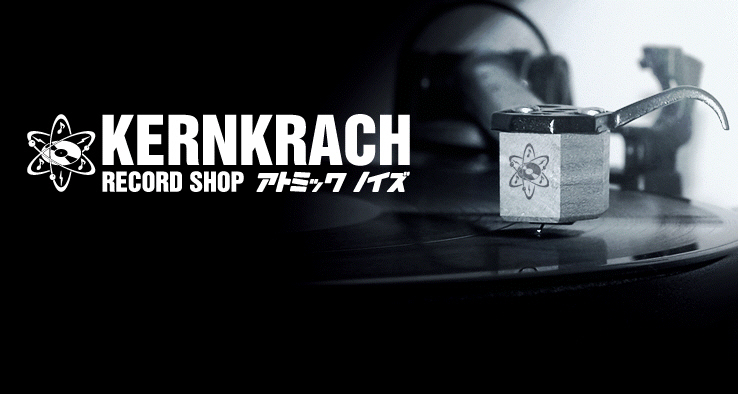 Willkommen im Kernkrach-Shop!
Wir bieten hier neben unseren eigenen Veröffentlichungen auch solche befreundeter Labels aus dem Elektro-Bereich an.
Außerdem haben wir verschiedene Raritäten aus den 80er Jahren im Angebot.
Ergänzt wird unserer Shop durch einige Punk-Veröffentlichungen.
Viel Spaß beim Stöbern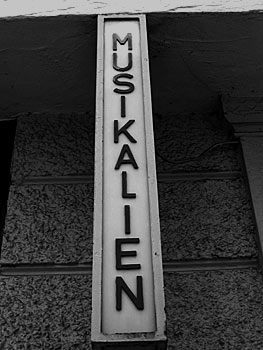 !next up-date Sunday, 22.April!



soon:

Equinoxious - 2. LP (hertz053) = June/July 2018




out now:

Silent Signals - Infiltration Of Love LP (hertz052)




still hot:
DELOS - Microcosmos LP
UFO Hawai/Fred & Luna - Zeichen der Zeit (Tribute to Knusperkeks) 7inch
Dada Pogrom - Kolophonium LP

TIPPTIPPTIPPTIPPTIPPTIPPTIPPTIPPTIPP:

*** Elektroschrott - Elektroschrott 7inch ***

=> Über weitere 500 Tonträger radikal reduziert! very special offer for a lot of records/CD/tapes!!!




last arrivals (hot):
Elektroschrott - Elektroschrott 7inch
V.A.- Yugoslavian Space Program LP
Low Factor - L´Oiseau Du Désespoir LP

last arrivals (last week):
EYE - Sabine LP
Arte Moderna - Musica Cabeza LP
Eefje De Visser, Dollkraut - Scheef 7inch
IN-SEIT - Penetranzen LP
Double Echo - Period Rooms LP
DsorDNE - É Un Sole LP
Ian Hicks - Character Collapse 12inch
Back in stock:
Beta Evers - Delusion 12inch
Mitra Mitra - The Flood 12inch
X-Quadrat - s/t LP
Deathly Qiet - s/t LP
Luminance - Sans Visage LP

Soon:

Supernova 1006 - Unique World LP (April)
V.A.- Bekannt & Beliebt LP (autumn 2018)
Geisterfahrer - Sehr Entgegenkommend LP (April)
TV War/ME-109 - 5xLP Box (April)
Max Vincent - Beograd LP (April)
Actors - It Will Come To You LP (April)
Selofan - Vitrioli LP (April)
Lebanon Hanover - Let Them Be Alien LP (April)
Boy Harsher - Less Man EP (April)
Boy Harsher - Yr Body Is Nothing EP (April)
Company Of State - Company Of State 7inch (April)
Gruppenbild - Tranquillity 7inch (April)
Twin Tribes - Shadow LP (April)
V.A.- Dutch Wave LP (May)
Huminoida - The Grey Area LP (April)
Doris Norton - Best Of LP (April-May)
Syntet - Kroppsförnimmelser EP (April-May)
Violent Quand On Aime - ST LP (May)

and many more!
newsnewsnewsnewsnewsnewsnewsnewsnewsnewsnewsnewsnewsnews:

order more than 50 Euro = 1x 7inch or MCD for free!
order more than 100 Euro = 1x LP or CD for free
(we choose from!)