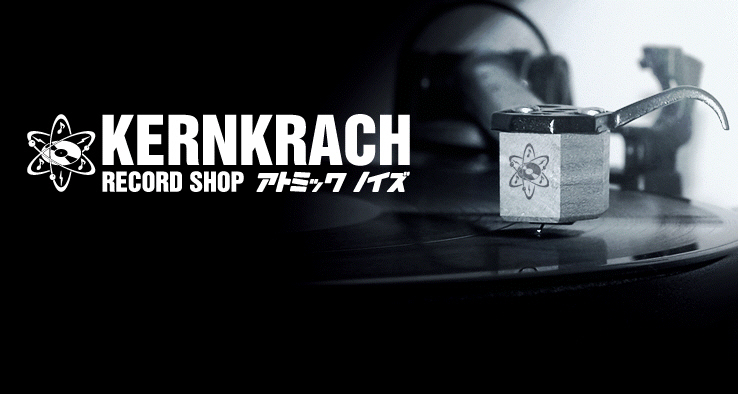 Willkommen im Kernkrach-Shop!
Wir bieten hier neben unseren eigenen Veröffentlichungen auch solche befreundeter Labels aus dem Elektro-Bereich an.
Außerdem haben wir verschiedene Raritäten aus den 80er Jahren im Angebot.
Ergänzt wird unserer Shop durch einige Punk-Veröffentlichungen.
Viel Spaß beim Stöbern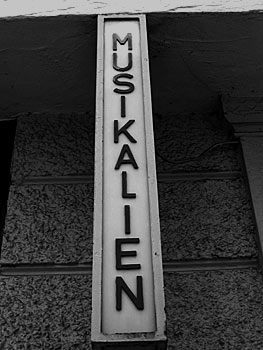 Hier geht es zum Record - Shop in Münster

next up-date Monday, September 03th!
ATTENTION: October 13th - October 21th - NO SHIPPING (Studiorecordings Iceland)!
(store opens !!!)
Kernkrach in Münster:
KERNKRACH RECORDSTORE
Hansaring 5
open: 12am-6pm
(wednesdays, fridays & saturdays)




out now:
*** die Automne - Hinding In The Disco 7inch (hertz065) ***
*** Mojo Beatnik - Mojo Beatnik LP (hertz070) ***

still hot:
V.A. - Miniroboter 2 LP (hertz068)
Der Nachtportier - Der Nachtportier LP (hertz066)
En Suite Cabinet - s/t LP (hertz063)
Schwarz-Weiss Fraktion - Einfach Nichts LP (hertz064)
V.A. - Rarbarbara MC (hertz4444) last copies!
V.A.- Lieder, die kein Label wollte LP (hertz062) - last copies!
Widdendream - Wave Of Silemce LP (hertz061)
Pleasure Victim - Stadt aus Glas 7inch (Nancy2) last copies!
Convex Model - Quantity Of Motion LP (hertz058)
Mängelexemplar - Non Plus Ultra LP (hertz060)
V.A.- Pop, die Platte LP (hertz10965)
TIPPTIPPTIPPTIPPTIPPTIPPTIPPTIPPTIPP:
*** die Automne - Hiding In The Disco 7inch ***
*** MOJO BEATNIK - MOJO BEATNIK LP ***



hot-hot-hot-hot-hot-hot-hot-hot-hot-hot
=> Über weitere 1000 Tonträger radikal reduziert! very special offer for a lot of records/CD/tapes!!!


last arrivals (hot):
NNHMN - For The Comfort Of Your Exstazy 12inch/MLP
V.A.- Revenge Of The She Punks 2xLP
This Cold Night - Are We Not Immortal Yet? LP
Neu Rot - Halt An MC
Sydney Valette - Home Alone LP
Blood Handsome - A New Calm LP
Super Besse - Tristesse LP
Silent Star - The Cross Of Stamford Hill EP
DIAF - Gloria LP
Adam Tristar - Suicide Neighborhood LP
Seven Knives - BO3 LP
arrivals (last week):
Suicide Commando - Industrial Underground LP
Staatseinde - Fehlerlinie LP
Die Verlierer - Die Verlierer LP
V.A.- Wave Earplug Vol.6 LP
Christiane F. - Gesundheit! 12inch
Effetto Jule - Robbespiere´s Angst 2xLP
Pigeon - Permanent Quest 7inch
Tooth Paint - Digital Sex MC
Die Radierer - Reinkarnation 7inch
Back in:
Neon - Information Of Death & Oscillator 2xLP
Solid Space - Space Museum LP
V.A.- Italia New Wave LP
Linea Aspera - Linea Aspera LP
Malaria - Kaltes Klares Wasser 10inch
IKO - 83 & Extra Studioworks 2xLP
Handful Of Snowdrops - 1984 The Complete Four-Track Recordings LP
De Fabriek - Blecheintopf LP
Laura Krieg - Vie Magique LP
Soon:
Second Planet - s/t LP (November)
Pertrix Werke - Monoton 7inch (October)
New Haunts - Still Dark Sky LP (September)
V.A.- 49 Second Romance LP (September 2022)
V.A.- Swedish Radar Control LP (September)
Echo West - Reincarnation Of Doubts LP (Januar)
Actors - Reanimated LP (October)
Harsh Symmetry - Display Model LP (September)
The R.I.P.ped Nancys - Never 7inch (October)
Akkumuller - Stand And Deliver 7inch (February)
Euroshima - Cala LP (September/October)
Boy83 - Lights LP (October)
Dive - Behind The Sun 2xLP (October)
Radko - The Dirt On Caliguila LP (October)
Roberto Auser - Melting Dogmas 12inch (October)
Spiral Voísions - Danse Macabre 12inch (October)
Sigbefia Five/Formal Defect - Behind Impuls Records 12inch (January)
More Ephemerol - Fertile Energy 12inch(January)
JG Outsider - JG Outsider 12inch (January)
Her Absence Fill The World - Dead Hands 12inch (January)
and many more!
newsnewsnewsnewsnewsnewsnewsnewsnewsnewsnewsnewsnewsnews:

order more than 50 Euro = 1x 7inch or MCD for free!
order more than 100 Euro = 1x LP or CD for free
(we choose from!)